When my friends (and mentors) at Spin Sucks started publishing their annual 
12 Days of Christmas,
I quickly jumped on Slack and reminded
Laura Pertrolino
that the 12 days begin AFTER Christmas. I grew up knowing the days represented the time between the birth of Christ and the arrival of the Epiphany (or Kings Day). I realize not everyone believes this for various reasons, and the famous
12 Days of Christmas
song adds to the confusion. The period has always been special to my family. However, Kings Day is a biggie for every New Orleanian as it also marks the beginning of Mardi Gras season and the availability of king cakes galore! Yummy!
Rather than continue battling between 12 days before and 12 days after, I thought I'd use these days and create the 12 Days of 
Mardi Gras
and toss out some of my favorite marketing ideas and tools, much like the sought-after beads and doubloons we will soon be collecting.
Day 1: Catch a Surprise Inside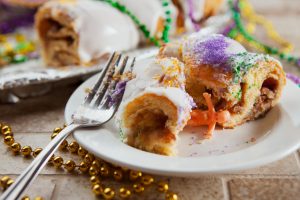 January 6 is probably one of my favorite days of the year. It's the day bakeries across New Orleans throw open their doors and welcome the start of the Mardi Gras season. Yes, folks, it's time for king cakes. If you've been in New Orleans for Carnival season, or if you're lucky enough to have a friend that has mailed you one of these colorful cakes, there's a pretty good chance that yes, there is a plastic baby that comes with your cake. Like king cakes, conferences can hide a surprise inside if you know how to spot one. Attend a gathering this year that will open your mind and provide you with new ideas and thoughts for your marketing plan that may surprise everyone! Brand ManageCamp is always on my calendar, and now they've expanded to add Brand ManageCamp University to give you access to keynote-level marketers year-round. Of course, if you are building a career in casino marketing, I hope you will consider Casino Marketing Boot Camp.
Day 2: Catch a Great Pen
Invest in a great pen that will inspire you. You can probably find a couple on a great sale today. There are just some things that feel so write; I mean "right" about using a pen. As much as I love digital notes and getting PDFs instead of paper, there is just something about writing that helps me process concepts on an entirely different level.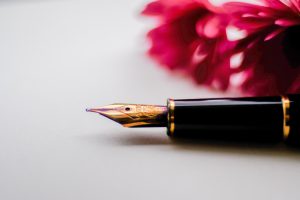 I'm not alone in my fondness for note-taking. Writing takes time and attention. So, you're better able to digest what you are writing. NPR reported from a
 study published in Psychological Science
. In it, Pam A. Mueller of Princeton University and Daniel M. Oppenheimer of the University of California Los Angeles found, "When people type their notes, they have this tendency to try to take verbatim notes and write down as much of the lecture as they can." Mueller recounted, "The students who were taking longhand notes in our studies were forced to be more selective — because you can't write as fast as you can type. And that extra processing of the material that they were doing benefited them.
Day 3: Catch a Bullet Journal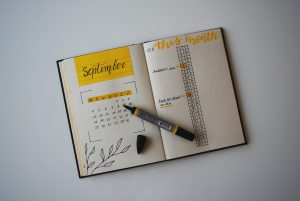 Along with investing in a great pen, I want to encourage you to give bullet journaling a try. It's a great way to keep your calendar, meeting notes, goals, and so much more. The thing about being a New Orleanian during Mardi Gras is that you have to figure out how to get all of your work done and still secure a great spot on the parade route (and sometimes that means finding the perfect parking spot with optimal egress).
I mentioned in my list of
great gift ideas for the marketer
that I use the bullet journal for jotting down all the books I want to read and as a way to plan out my day so that I can get things done. I also add pages for clients and projects to record notes from meetings and calls. I also save some pages for doodling and mind wandering. My trick is never putting so many things on any day that it spills into another.
Keeping track of everything requires an organized mind… or a great organizational tool.
Day 4: Catch a Productivity Hack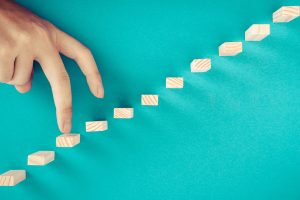 If you're a kid at a parade, you have one and only one goal: to get EVERYTHING. As professionals, we know we can't do everything (even though we try). The right productivity tools can make a difference. Here are the
four productivity hacks
I continue to utilize.
Since the original writing of this post, I've also implemented a project management tool. As we have grown, we've had to become more organized. We use Asana, and it has been a lifesaver (or maybe the correct term is client saver). I like how we can create dependencies so that our projects are more than a checklist. It even integrates with my calendar, so I have a full view of any day.
Day 5: Catch a New Skill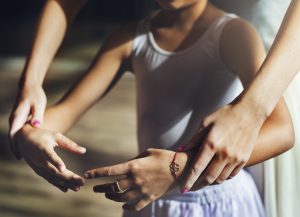 Learn a new skill. Every year, I find myself looking at bags of parade throws caught over two weeks, and I'm always missing something I coveted. It's because I haven't learned the skills others have to catch those elusive prizes. Commit to learning a new skill this year – whether it's how to catch a shoe at Muses, how to cook, or how to hand-letter (which was on my 2019 list).
Check out some of our favorite ways to train for a new skill.
Day 6: Catch Some Goals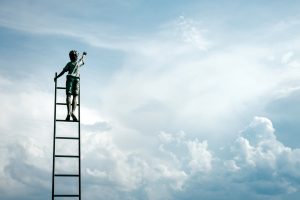 We've reached the halfway point of our list. Whenever we decide to join the masses at a parade, it requires planning to end the evening with our goal souvenir throw in hand – a coconut from Zulu, a purse from Nyx, or a Muses shoe. The list can be quite long. Setting both your personal and professional goals for the year should be at the top of your list for today as it will start you on the path to being a rockstar in the new year. Speaking of rockstars, my friend Laura Petrolino of Spin Sucks created the
Rockstar Guide to Setting Professional Goals
. Give it a try.
Day 7: Catch a Good Book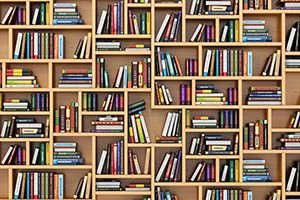 Whether it's romance, historical fiction, or a juicy mystery, read a book. I think it "loosens" up your brain when you've been bombarded with too many things to count, but they also give you a little insight into how stories are built – from the hero to the quest to the hero's destiny. As marketers, we tell stories all of the time. The best stories are built around heroes. Great marketers find the inspiration to put customers at the center of their brand story.
I've built a habit of reading a work of fiction at bedtime and then a business book first thing in the morning when my mind is fresh and open to retaining new ideas. If you are looking for your next marketing read, check out our
Marketing Book Club
.

Day 8: Catch Some Video Content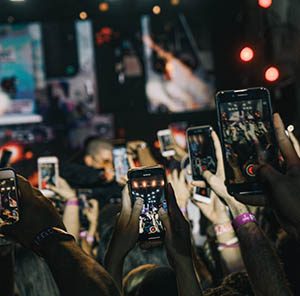 Start using more video in your marketing. Admit it. You and I have been reading about all of the great benefits of video since 2017. Shamefully, I have not fully embraced it in my marketing, but I include this admission so that you can keep me honest. Perhaps you will be the reason I start using video, not this year, but this month.
As consumers continue to multitask and juggle a variety of technology to get information, video is one of the best ways to tell your story. It continues to grow as the preferred content delivery system for consumers. One of my fondest childhood memories was the televised meeting of the courts that not only marked the close of Mardi Gras but also made me feel like we had royalty in our midst. In the years I was away from New Orleans, I lived through Mardi Gras vicariously through webcams and the televised parades that I could access through the television station websites. 
Day 9: Catch an Opportunity to Network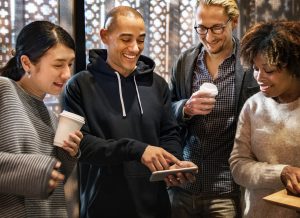 Whether it's a chamber meeting, Ad Club luncheon, a Facebook group (like
Casino Marketing Masters
), or Slack Channel, share, listen, ask questions, and learn more from people outside your four walls. These networks are only as valuable as the work you put in. Having a network of friends and associates is essential for our personal and professional lives. Experts seem to agree that successful people can look to a solid network to help them through critical times. Be intentional in your networking. Be honest with your network, and always follow up.
Day 10: Catch a Free Spin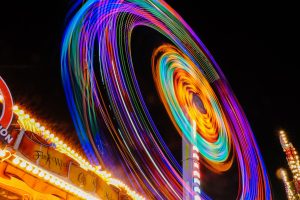 Mardi Gras is considered one of the biggest free events around. In keeping with that, we're sharing some free tools. Many marketing tools are readily available to us, but which ones are best suited for our particular needs? How do you discern the "testimonials" from the truth? The first step is to look to your network (see Day 9). Ask, and your network will answer with the inside user scoop. If you're still building on that network and need to figure out where to start, Crello has compiled a list of
100 free marketing tools
you can try without risk. The list is divided into two parts: Create and Manage. Then, each part is subdivided into specific needs like scheduling posts, design tools, work organization, and website audit.
I have used many of these in the past. Some have worked out so well that I've upgraded to the paid versions.
Day 11 – A Review
 Although we act like the revelry of Mardi Gras is never-ending. It does sadly come to an end. Ash Wednesday and the Lenten Season are meant to be a time of discipline and reflection. Reflection can also be a valuable part of your marketing.
Understanding the key metrics that impact the business is crucial in developing or continuing marketing programs. These metrics can also help us uncover programs that we may like but perhaps are not productive.
The trick here is in the metrics. Long gone are the days of vanity metrics such as impressions and likes. Today's modern marketer has to link program outcomes to business goals.
Day 12: Catch a Get out of Jail Free Card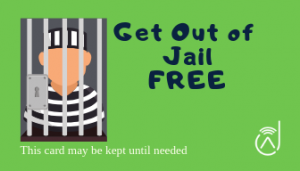 Maybe you want to give away a combine, or perhaps you want to spend millions on a Super Bowl commercial. Our final throw of the season is a figurative Get Out of Jail Free card. Be creative in your marketing. Be bold but thoughtful. Your idea should be consistent with your strategy and based on the needs and desires of your customers. A good idea that is less than successful might need a little rethinking. Here's your opportunity to try something you never dreamed you could.
We have had much fun putting this together and hope it will inspire your 2019 marketing. Marketing is a lot like Mardi Gras. Be bold, but be thoughtful. Always be prepared (i.e., make sure you know where the nearest bathroom is). Let the kids have some fun and catch a few things. Be nice to those around you. You never know when they will walk in your door as a customer. And, remember, marketing, like Mardi Gras, is a marathon, not a sprint.