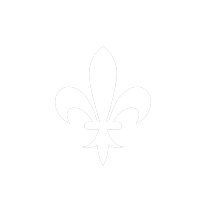 About espÑOLA
With Hispanic purchasing power expected to reach over 1.5 trillion dollars, you must have a true understanding of the market and their level of acculturation because one way or another, this segment will significantly impact your company.
As we have grown our capabilities, we've seen a definite need to have a division that solely focuses on the fastest demographic the area (and indeed, the US) has seen: multiple generations of Latin Americans. So we founded espÑOLA. Our sole mission is to connect businesses with the ever-growing Hispanic population.
Changing generations and demographics require agencies to be more knowledgeable and have the capabilities to communicate with the ever-evolving Hispanic markets. This is no longer the future. It is today! Now we have the way to help your business grow this share of the market.
MAX FERRERA
FOUNDER
After emigrating to the New Orleans area from their native Honduras, Max's family established roots in the New Orleans area, becoming a part of the burgeoning Hispanic population in the New Orleans area.
Max has over 20 years of experience in the New Orleans market in all the traditional mediums of print, radio, television, and outdoor advertising. After many years selling media, founded ESP Productions as a special event production company and quickly grew it into a full service marketing and adverting agency. With the ever-increasing importance of the Hispanic market he established espÑOLA to acutely focus on reaching and engaging the local Hispanic population.
JULIA CARCAMO
MANAGING PARTNER
A first generation child of Honduran immigrants, Julia build a successful career building some of the most iconic brands in gaming. Following a successful tenure at Caesars Entertainment where she developed the initial brand architecture for the company's core brands, including Total Rewards, she answered the call from Steve Wynn to open his signature resort, Wynn Las Vegas. She was at the helm of development of the Isle of Capri house of brands, introducing new brands and successfully connecting with new and inactive customers, and the reintroduction of the iconic Lady Luck Casino brand. Returning to her roots in New Orleans, she partnered with Max Ferrera to develop strategies and tactics to engage the local Hispanic market. Julia is a prolific writer on a variety of marketing topics.

Communications
Hispanics have a great attitude toward advertising, finding it useful, and influential at a higher rate than non-Hispanics. This fast-growing segment of the population over-indexes in digital adoption and mobile usage, but the traditional options, still have the capacity to reach them.
espÑOLA can assist you in combining the staying power of traditional media messages with the quick turnaround and evolution of digital.
Corporate Identity
Traditional Media including TV, Print, Radio and Outdoor
Digital Marketing including Social Media
Website Design
Search Engine Optimization
Mobile Marketing Solutions
Public Relations
Non-Traditional and Grass Roots Marketing
Translation Services
Special Events
We know how to create events that activate your brand, but it takes more than just a great concept. In our experience, 95% of a successful event is the pre-production phase, before the event is executed. We assess and execute every element from concept and creative to reconciliation to create a smooth, effortless project. We eliminate the guesswork and maintain consistency across the event.
From Concept to Execution
Budget Development and Management
Site Location Identification and Procurement
Vendor Coordination
Production including signage, stage, lighting and special effects
Event Advertising
Client Sponsorship and Management
Talent Negotiation and Management
Contract Negotiation
Evaluation and Measurement


Production
Our ability to produce high quality materials for your brand is only matched by the quality of our vendor partners, producing on-time, on-brand and on-budget.
Video Concept and Production
Graphics Design, 3-D Animation and Motion Graphics
Print Design and Production
Web Development
Script Writing
Original Score Music
Audio Production
Post Production
Merchandising