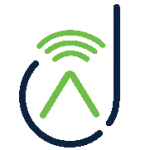 Competition for consumer dollars is more competitive than ever. Digital is evolving, putting all businesses constantly in the middle of a digital revolution. Branding is playing a pivotal role as businesses – large and small – attempt to differentiate themselves not only from industry competition, but from new options.
J Carcamo & Associates is a marketing consulting firm comprised of experienced marketing and branding professionals with decades of executive-level operational experience from some of the world's top casino companies, along with extensive consulting experience as the practice leaders of key firms supporting the casino industry for more than 40 years.  We offer complete project management, with both strategic and tactical support. We partner with you to build and position your brand, helping you reach potential customers during their "I want to know" and "I want to go" moments.
If you're ready to change your view of marketing and build an identity that resonates with consumers and produces a real ROI, we are ready for the challenge!
Casino, Brands & More
A number of years ago, we started sharing our expertise on casinos, brands and more. This part-time blogging exercise eventually became the foundation for this company. Visit our blog to learn more about the lessons we've learned, sometimes painfully. You'll find musings on a number of the topics that matter to you. Plus, some posts include tips that you can put to use right now. If you like what you read, please contact us to learn more about what else we know.