One of our guiding principles is to teach and train future modern marketers. Therefore, it is no surprise that we are constantly looking for ways to share knowledge and skills. Training and development trends for marketers are at their most exciting point. Cultivating your marketing skill set should be (make that MUST be) on your list of 2018 to dos.
Current political conversation is about bringing more jobs back to our shores. Media is publishing more and more stories about how automation is eliminating humans in jobs. However, there are upwards of 6 million job openings that remain unfulfilled, an increase from the same time in 2016. Given these numbers it makes sense that we need to develop the skill set of our employees.
But, learner needs are changing and our collective ability to absorb new information is expanding. The ways in which we deliver new information and skills to employees must also change. One size fits all classroom settings are no longer the optimal way to teach…or learn…as learners are expecting information to be delivered to them in ways that fit their schedules and workflows.
Employers must shift from creating training events to identifying needs and delivery options.
We teach to inspire. We teach to share. We teach to grow ourselves, our co-workers and our partners.
Training and Development Trend #1: Distance learning
As more and more workers move from a corporate office environment to shared office space or their garage, more learners are leaning in to distance learning or "virtual classrooms" that offer instructor-led training with both live and recorded options. I've mentioned before how much I loved the Spin Sucks Modern Blogging Masterclass. It was a regularly scheduled call lead by Gini Dietrich. Everyone on the call had the opportunity to participate and ask questions, but when the call didn't line up with my other responsibilities, I was able to watch the video…and still follow-up with questions that may have been left unasked.
Training and Development Trend #2: Gamification
Gamification has been a buzzword for a while now. More and more companies are using gamification to encourage learning, particularly by millennial employees. "Studies show that, with turnover rates on the rise, enjoyability is an increasingly important metric in the workplace," says OfferCraft's Dan Grech. "Many companies have identified a need for better employee engagement, and they find a solution in gamification. They use game elements and prizes in onboarding and training, to make boring or unpleasant (but important) tasks more enjoyable. We saw one company increase survey response rates by 500% by incorporating prizes. Another company saw a spike in employee of the month nominations when it put a game on the company intranet. A third improved the outcomes of its smoking cessation program by replacing the paid 15-minute smoke breaks with social gaming sessions. The possibilities for HR are just endless."
Training and Development Trend #3: Microlearning
Autumn Lewis of Knowledge Direct points to "microlearning" as a trend to watch. "Microlearning is the industry buzzword that has everyone talking…  (It) is a way of teaching and delivering content to learners in small, bite-sized chunks. With attention spans getting shorter and people's preference for video learning content, microlearning just makes sense. Studies show that learners retain more when they learn in bite-sized pieces. Learners can take a day long course. Or they can watch a five-minute video that teaches one or two things that they'll remember. One thing is certain, however, microlearning will be everywhere as one of the biggest eLearning trends for 2018."
Training and Development Trend #4: Mass Customization
Mass customization refers more to development than training or learning. It is is a way of developing a career path for the individual. Ongoing observation and evaluation help identify what skills a learner already possesses, and which need enhancement. Activities, mentor meetings, reading related articles are then combined into a personalized career development plan.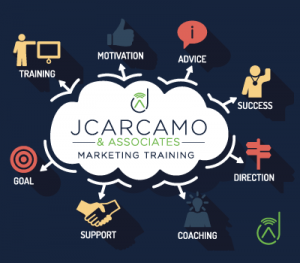 Training and Development Trend #5: Offsite Training
Removed from their day-to-day work environments, employees are more likely to focus and be motivated at off-site training events, particularly if they are not tempted to check emails for return calls during the day. There's no sneaking away or putting your call on mute at an off-site event. In addition, off-site events tend to be more memorable and exciting, creating enhanced experiences and improving retention of material. Participants usually returned energized and ready to try new things.
The 2018 challenge is to develop the right training and right delivery system for employees. After all, employees who are confident in their work are happy, and happy employees will positively impact retention and ultimately the customer experience. Trying to identify what skills your team needs? Download at our Modern Marketer Infographic.