Across the US casino marketers are seeing new faces and we need to reconsider all assumptions as we attempt to attract today's changing customers.
I used to think casino markets were so mature that anyone who could become a casino customer WAS already a casino customer. Along with many things that changed in 2020, so did my opinion.
Post-pandemic, we saw new customers coming through the doors. Dare I say younger customers? Millennials were among the first to walk through our doors once we began to reopen in mid-2020. Although vaccines have made it safer for our core Baby Boomer guests to return, some have still not returned at their pre-pandemic pace.
According to the American Gaming Association, the average age of U.S. casino customers declined from about 50 in 2019 to 43 in 2021. Add the fact that we had a record-breaking year, and it seems we need to rethink many things about our operations and our marketing. This younger group has now become a valuable part of our database. In a recent GGB article Las Vegas-based strategist Josh Swissmann agreed that these patrons are here to stay.
Additionally, sports betting and online casino offerings associated with brick and mortar operators are attracting an even further different demographic.
All of this is excellent news for an industry that felt somewhat settled. However, we have to ask ourselves if we are truly prepared to welcome and engage this new customer. Have we created the experience they will want to repeat 3, 4, or more times a month? And, is our marketing adapting?
The answers are probably as varied as the number of casinos in the country, but there are some things we can do to right whatever is not.
Dan White of Dan White & Associates (and Casino Marketing Boot Camp coach) writes that marketing is more important than ever. "While the industry has seen steady and continuous growth," penned White, "it has also seen increased commoditization; there is far less differentiation between products, amenities, services, advertising, and marketing programs than there was just ten years ago."
A Brand Review for Today's Customer
First, we should revisit our brands and reimagine them to appeal to the shift in our customer base. As Adweek's David Kaplan wrote, 2022 may be the year of the brand identity crisis. 2020 was a time when it became untenable for any marketer to avoid the profoundly polarizing issues that upended life around the globe, from racial justice to sustainability to politics. 2021 brought about clarification about what a brand ultimately means. In 2022, the challenges of communicating a brand's value, identity, and purpose will fully come to light as the shocks of the past two years settle into a new normal. There is no going back for brands or consumers at this point; brand choice and personal choice are inseparable.
We must look at our brands from the viewpoint of customers, potential customers, and team members.
Consumer aspirations and values will be central to a brand's future. Historically, brands have been developed in a top-down (from brand to consumer) fashion. Now, and in the future, brands will co-evolve with consumers' values and dreams. The Foresight Alliance predicts a bottom-up brand evolution by 2030.
This realignment of brands does not mean everyone needs to rebrand, but perhaps it is the right time to review the tenets of your brand, and more importantly, how they are being brought to life through the team member and guest experience.
The Reinvention of New Member
It is time to dust off our new member programs and consider the channels we may have discounted before.
At one of the first casino jobs I had, we launched with the signature Harrah's new member program, Play 100 On Us, to acquire new members from the pool of existing competitor customers. I have seen many operators copy (or attempt to) this very same promotion in some variation or another through the years. It works because it is keenly focused on a gambler and the need to guarantee a win or reduce their losses.
However, the new customers we are (currently) seeing walking through casino doors are younger and perhaps not as gaming-centric as guests have historically been. These unique visitors are looking for excitement and experience such as great food, entertainment, and an affordable way to enjoy the gaming floor with their friends. I say "affordable" because while they may walk through the door with the same wallet as a gamer, they prioritize all the things that core customers usually access via their comps. So, they only gamble with what is left, which could be very little, depending on the pricing of all those other amenities.
The result is that we must think about how we create new member programs that will be enticing to this new customer, that will be easy to execute, and is easy to explain.
Then we should review the often antiquated rules regarding cell phones and filming on the floor.
Additionally, we must consider channels that we have never thought of before for attracting new members. Historically we have deployed our messages through television, radio, billboards, and print. While I disagree that traditional media is dead, we have a responsibility to understand how we reach that ideal potential customer. We must stop the habitual resize and redeployment of messages across channels and adjust the messaging to the audience's mindset by channel. This is particularly important in digital and social media, where the goal is to create conversation and engagement rather than chalking up impressions.
Honestly, this media evolution is not for the faint of heart or budget. Instead, we should adopt the test-and-modify methodology used by casino database marketers to achieve maximum efficiency.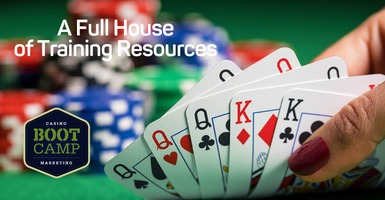 An Experience for a New Customer (as Well as Existing Customers)
We must also look at our offerings and experiences through a different lens. The traditional casino customer will make the rounds to all the casinos in their market over a very short period. They know the processes. They know how to get the most bang for their buck and the most for their offer.
New customers, however, are unfamiliar with our ways, and a few things may need explaining. Consider adding signage or perhaps making processes a little bit easier and heuristic.
Additionally, this younger demographic is not looking to hide playing their favorite slot machine in the corner. Quite the opposite, they want to enjoy their time out with their friends. Perhaps more importantly, they want to be social. They want to tell the stories and live on through their Instagram posts and TikToks. Some operators may need to change how they handle people taking photographs on property.
These new customers may want to sit together at a table game. As operators, we need to understand what this means to the speed of play, the types of games we offer, and, as notably, how this impacts our existing traditional customers.
Social areas like sportsbooks or stadium electronic gaming can be magnets for this new customer base.
We also have to consider annoying minor charges and fees that sneak up on you because if there is one thing we have learned, this new customer, while willing to pay for experiences, may not have the wallet for gaming once they pay all the fees and prices. Typically, what a customer spends on the casino floor is their key to opening access to complimentary dining, rooms, and other amenities. Non-gaming amenities should be affordable because this new cohort is not earning points and comps at the same pace.
Because our newer guests are flipping our play/earn model, we must consider how we can reward them for what they are spending in a way that is both enticing and financially acceptable for us.
Many of us have theorized or experimented with the concept of rewarding points for non-gaming spend. We are now witnessing larger operators implementing rewards for enterprise spend. Now is the time to make your move. Consider that a millennial may visit the casino with $100 they may only spend $10 on gaming. If they are only receiving points for that $10 spend, they will never have the experience to encourage them to keep spending and using their cards. It is the same thought process we currently follow for traditional slot players. They earn points so that they can get free slot play or so that they can use points and comps for their favorite amenities. Non-gaming-focused customers would be just as interested in the kind of incentive program that rewards them with the ability to access their favorite amenities.
Come Back Again and Again
Ultimately, the goal of the game is to get repeat visitation.
While it is true today that we can expect 80% of our revenue to come from 20% of our customers, that does not mean that 80% customer base is not valuable or essential to the future. So, it is with this type of balance that we must approach our marketing programs.
Consider your messaging. Individual activities such as slots are appealing to our core customers. Still, more group-based activities and non-gaming amenities will be more appealing to this new cohort, along with the newer gambling options.
Likewise, we must update our messaging channel mix across those important to younger cohorts. A core customer may have been introduced to our brands through newspaper and television, but a more youthful customer may be introduced first online and mobile. For both, their experience when they come to the doors must match the promise we make in our messages.
The Future Looks Bright(er)
Spending from this younger cohort will continue to evolve, and we are at a perfect intersection to build a relationship with them that will pay off in the future.
Summary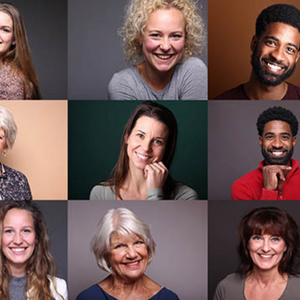 Article Name
Three Things You Need to Market a Casino for Today's New Customer
Description
Across the US casino marketers are seeing new faces and we need to reconsider all assumptions as we attempt to attract today's changing customers. There are three important things we all must review and update.
Author
Publisher Name
Publisher Logo