Post-pandemic shifts in consumer desires and the adoption of new technology across demographics have also created a new set of skills you need to have on your marketing team to be successful.
New forms of communications channels and access to a greater audience have created one of the most significant shifts (IMO) in marketing in the span of one career. The changes have moved marketing from a product focus to a benefits focus to creating loyalty and desire. For this reason, marketing – which used only to be called AFTER product development – is now an integral participant in the development of offerings. They are best suited to assess the value customers will place on the offering because they best understand the target audience.
As I've noted before, today's modern marketer must be part scientist, part alchemist, part social leader, part artist, part writer, AND have a sufficient level of operational intelligence. Above all, they must see the future and be prepared to meet it.
The skills marketing leaders are looking for as they build their marketing teams continue to evolve as quickly as consumers adopt new technologies and platforms. These rapid changes make it more difficult than ever to find a "utility infielder" (as my old boss would say) candidate.
Savvy, educated consumers have higher expectations every year. Competition is fierce. And it is far easier for consumers to find the competition if marketers fail to meet those expectations.
Modern marketers combine operational and data skills while applying business strategy. Today's marketer must be tech-savvy, data proficient, customer-centric, collaborative, and strategic. The "soft skills" remain as the base. But these "hard skills" in CRM and general technology, plus modern marketing strategies, are the foundation for any career in marketing now.
That is a lot more boxes to check than when I started my career, but here are the skills I would look for in assembling a team of marketing all-stars (in no particular order except perhaps alphabetic.)
Customer Experience
My friend Jan Talamo always said that nothing kills an inferior product faster than great marketing. You can have the most effective marketing campaigns, but a bad customer experience can end your plans, much like a defective product. Conversely, great experiences can become magnets that will keep your customers coming back. It encourages them to spread the word (and possibly lower your marketing expenses). So, it's no surprise that expertise in the design and nurturing of excellent customer service is a skill you should consider having on your team.
This is not to say your team should be responsible for the call center and answering every comment. This skill is less about service than it is about the overall experience. As marketers, we are entrusted by our customers to have their interests in mind to create a type of experience worthy of their time and money. 
Customer experience – or CX – is the holistic perception your customers have of their entire experience with your brand or business. CX results from every interaction they have with you, from navigating your website to a call to customer service and, of course, the actual product(s) or service(s) they buy from you. Everything impacts this customer perception and the decision to come back.
Customer service is only one part of the customer experience. While customer experience is the customer's complete, overall perception, customer service is related to specific touchpoints when the customer requests and receives help. 
Because CX is much more significant than customer service, every touchpoint matters – from the moment they hear about you for the first time in a post on Facebook or see an ad on television to when they call your customer service team with a complaint or hopefully tell their friends about the great time they had.
Whether your customers are internal, external, or even your friends and family, customer experience management is title agnostic and a must as customers share experiences and opinions far and wide. Moreover, as a brand, the experience you deliver must be dependable and consistent.
Better CX creates repeated positive reviews and simultaneously reduces friction in complaints and returns. All businesses benefit from an excellent customer experience. According to a 2018 PwC report, US consumers are willing to pay up to a 16% price premium when the experience is excellent. However, the chance to get it right is fleeting, as one in three consumers will walk away from a brand they "love" after one bad experience. 
Data – Gathering, Understanding, and Utilization
A couple of years ago, we created an infographic of the modern marketer. We said the marketer that would win the day would be a scientist, among other things. The amount of data at our disposal is ever-growing. It can be mind-blowing, from social media engagement to GPS information and just plain old sales information. However, a successful marketer will be able to separate the actionable data from data that is just cluttering up their efforts. And while your relationship with math (yes, that thing we said in fourth grade we'd never need) may not be a love story, you should try to at least like it.
Modern marketers must possess data literacy. While data scientists are in high demand, data impacts all marketing roles. Increasing reliance on marketing automation highlights the need to understand data.
Every industry has a slightly different focus on what data is most critical. As casino marketers, we have to look beyond ADT and visit patterns to everything that might impact the customer's decision to visit.
Along with understanding valuable data, you must have the ability to communicate that information in a way that anyone can understand. This level of mastery is uncommon, but data geeks can become data heroes once they master the ability to tell the data story in understandable ways. Graphs, charts, and infographics pave the road to action.
Data visualization is all around us. Consider this. You drive down the road and glance down at your dashboard. It tells you what you need to know to keep your eyes on the road. You see your speed and how much gas you have at a glance. You may even see how high the engine is revving or the distance to your destination. Visualization of data works much the same way.
Data visualization is a valuable skill because it can bridge the art and science of data. It could likely be THE MOST essential tool for anyone working in marketing who needs to tell a story in a way that brings everyone to the same conclusion.
You can quickly and clearly communicate key performance indicators (KPIs) critical to your marketing efforts using graphics from an analytics dashboard. This graphical interface progress report provides data visualization to give you a way to monitor primary marketing functions. And track performance in real-time to answer the critical questions about marketing performance compared to preset objectives.
As marketers, we understand the use of appropriate, targeted imagery in communications has the power to change behavior. Many studies indicate that the human brain can recognize and retain images (or pictures) more clearly than words (much less so with numbers). So, whether your audience is a potential customer or a CFO you hope will approve a budget, a picture might be worth a thousand words.
Financial Literacy
Marketers are responsible for developing the business, but sales growth in the absence of financial stability quickly leads to an unfortunate end. Understanding the relationship between revenue and costs is crucial.
In working closely with the leadership in marketing-driven companies, I see managers making decisions every day that impact their financial performance. Everything from scheduling, hiring and firing, budgeting, approving capital investments, and paying (or sending) invoices makes a difference. Basic financial skills and understanding the financial implications of these decisions are critical. 
Having worked with non-financially trained marketers over the years, I have discovered these five foundational financial skills crucial. 
Understanding Cash vs. Accrual Accounting Systems
When expenses get charged against the departmental budget can often have a considerable impact. Understanding the system your company uses might mean the difference between a financial review and the ability to keep bringing your ideas to fruition.
Familiarity with Basic Financial Statements
Your finance team's basic financial statements for external users give you specific, valuable information. As you learn what information is in each report, you develop an understanding of the terminology best used to communicate clearly with finance personnel and the executive team. See how your actions reflect in the statements and what line items you impact. How can you use these financial reports to improve the performance in your areas of responsibility?
Preparing Budgets
Your ability to prepare a good departmental budget cannot be understated. The budget quantifies the resources required to achieve objectives for the next fiscal period. Many managers consider budgets a formality – a hoop to jump through to satisfy demands from upper management, investors, and lenders – but the process can be valuable to everyone on the team (even down to an entry-level coordinator).
Take time to question the use of resources and more effective or efficient applications. Tie your departmental spending directly to your objectives, action plans, and strategies, staying aligned with the organization's strategic plan.
Implications of the Variance Analysis
As you skillfully analyze variances between budgets or forecasts and performance, you should relate the differences to what happened in the department over that period. Is this a one-time thing? Do you need to act to make sure it will not happen again? Should you adjust future forecasts or budgets based on this information? The ability to explain the implications of variances compared to operations provides exceptional value to a marketer.
Analyzing Strategic Initiatives or Capital Investments
Your understanding of the return on investment (ROI) on marketing initiatives and capital investments provides a foundation for financial security for the firm. Measuring ROI as internal rate of return (IRR), net present value (NPV), or payback identifies the impact on performance. Financial skills are part of the essential toolkit for any marketer. Understanding the financial implications of your decisions and how to use financial data improves company performance.
Managers who can assess the company's financial position and use their other skills to adjust and refine are valuable members of any executive team. And while you may not understand financial markets, good managers must have, at a minimum, an understanding of the P&L and general accounting. Yet, it is often a missing skill for newly promoted managers when they have not been exposed to it in their prior position.
Financial literacy aids marketers in making adequately informed decisions for the overall growth of the business. "By understanding the financials of an organization, a team member can better understand how THEIR job affects the bottom line," says IMPACT Controller Eric Choma.

Integrated Marketing
The rapid introduction of new technologies and the adoption of social media and apps in everyday life of our targets has made traditional marketing methods a thing of the past. The complexity of communications can mean messages might be inconsistent or lost in a traffic jam.
Disconnected marketing communications confuse your audience and make it hard to know what a brand stands for or why you should buy from it. Building a cohesive brand experience through all of our channels can result in more effective marketing. 
But it is important to note that although the terms integrated and omnichannel are used (erroneously) interchangeably, they are not the same. 
Integrated marketing is a strategy that aims to communicate with potential, past, and existing customers by seamlessly integrating all marketing efforts, such as advertising, public relations, and direct marketing, to name a few, so that there is consistency across all channels. 
Omnichannel marketing is more about blending the channels to improve the customer experience. The implementation of cashless technologies is a current example. It could also mean rewarding a customer while on-site. 
Today's consumers value digital experiences, with many being newly open to those channels. They expect a personalized (some might say anticipatory) digital-first experience.
Yet, the core casino customer has not entirely turned away from traditional methods and channels. 
And although many casinos witnessed performance marketing and lower funnel activities as signs of survival during the pandemic, for many, this success borrowed from brand equity that they had previously established. 
As more competition resurfaces, marketers should rebalance the marketing mix to find the sweet spot of revenue-driving activities and brand-building efforts. Today's marketer must understand the value of omnichannel communications and friction points that can erode the brand value.
Additionally, they must know how to spot and overcome the barriers that prevent cohesive integration and understand how to measure and optimize key performance indicators. 
Relationship Management
In the same infographic I mentioned above, we also said the modern marketer needed to be a relationship expert. The ability to inspire and influence to get the best out of others is a skill that separates managers from leaders and can build bridges where there were once silos.
Often more powerful than our intellect, emotions are critical to survival. People cannot leave their feelings at home or in the car when they get to work or your door. Relationship management skills provide a foundation for understanding that people experience various emotions. That foundation is needed to build trust and confidence.
Relationship management is one of the critical elements of Emotional Intelligence. Relationship management is all about interpersonal communications. You can get the best out of people by inspiring and influencing them to build bonds through positive communication and helping them change, develop, grow, and resolve conflicts.
Casino marketers are generally well-versed in systematizing relationship management into Customer Relationship Management (CRM). We deliberately build relationships with customers to create increased loyalty and retention through offers and service levels. 
Whether it's working across departments or managing the customer experience, today's marketer must be able to understand the motivations and emotions involved in any exchange. Only then can our marketing efforts alight for the greater good.
Strategic Thinking
How you think about, assess, and work through situations can be a valuable skill. Strategic thinking allows you to see the potential in the future and a path to get there. Proper application of strategic thinking can also help you avoid costly mistakes. The process examines everything you do, the markets' needs, and the discovery of how the two are linked. Strategic planning answers the "how" and the "when." Strategic thinking answers "what" and "why" to create a unifying framework for all decisions.
Real strategic thinking is quite rare. Many with the gift of strategic thinking seldom see the immense value in their skill. Strategic thinking operates as a natural function effortlessly, often without the specific awareness of the most brilliant strategic thinkers. As you naturally see through the clutter, others may tell you about your unique perspective on how the world works. The hidden pathways you see through complexity probably result in creative, uncanny, yet simple solutions.
Many companies will go through a yearly strategic planning process, creating a guidebook for the next 365 days. Still, shifts happen, and new opportunities emerge. Businesses are under constant pressure to grow. Strategic thinking forces companies to be innovative in the face of market pressures and enables leaders to make confident decisions based on a future view of the company.
As marketing leaders, we must have a more strategic approach to hiring and training. We can no longer afford to have team members without the skills to bring our businesses forward toward our goals.

Summary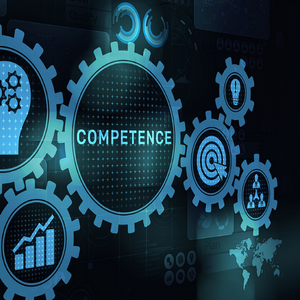 Article Name
These Are the Skills You Need if You Want a Successful Marketing Team
Description
Post-pandemic shifts in consumer desires and the adoption of new technology across demographics have also created a new set of skills you need to have on your marketing team to be successful.
Author
Publisher Name
Publisher Logo