by Larry Mogelonsky, Guest Contributor
On my most recent Vegas stint, I lucked out on three card poker with one hand holding a straight flush that had three face cards in it. Chances are astronomically low (0.020%). You would think that I would have made it out of the desert with oodles of extra cash in my billfold, but sadly no, I was happy to break even.
These three cards – the jack, the queen and the king – got me thinking, though. Together they make a fun way of rephrasing your marketing approach, and something to present to your team as an afternoon exercise to help them simplify your efforts and channel distribution strategy.
King: They often say that the customer is always right. Another motto nowadays is that content is king. Let's merge the two and say that the customer wants great content whenever he or she books a stay.
In this case, the content for any hotel is the physical property itself, including the guestrooms, public spaces, restaurants, meeting rooms, grounds and everything else that wraps into your domain. Add to this your location and all the unique advantages that you derive from it. As part of the "king," you should also bundle your service culture and approach to hospitality. Hotels without staff are akin to museums – nice to visit, but you wouldn't want to sleep there.
Queen: Like the incredibly versatile and invaluable chess piece, the queen represents your distribution and overall channel management – namely, how you make your property available to the guest.
This includes a wide variety of elements, ranging from your website and the OTAs to traditional travel agents and even your own reservation center. Included in this would be any activities that you undertake to drive core awareness, including social media and Google Adwords as well as partners you've recruited for media buying plans. I would also add to this any preferential pricing programs or corporate rate activities. Any relationships that expand your distribution, such as joining a soft brand, are also included here.
Jack: In more games than one, jacks are wildcards. And thus, let's make this particular face card the spice or X factor – those actions you undertake to immediately differentiate your product from your comp set.
It is the jack that makes consumers stand up and take notice. These are the audacious, racy and emotionally charged advertising campaigns that people remember. Here is where the real marketing occurs, covering everything including events, promotions, new product launches, wine or beer festivals and even holiday activities such as Christmas, Mother's Day or Father's Day. The jack is not the social media itself; it the fuel that provides your social media with a reason for people to like, tweet, comment and share.
But what about the ace?
Everyone knows that the ace is the master of the deck, with a higher value than any of the picture cards. In this analogy, it's what we keep in reserve – the ace in the hole, if you will.
This card is withheld for actions that are rare and or those that can only be done a few times in the property's lifetime, either due to budgetary concerns or because they would lose their effect otherwise. Ace-level activities require multiple years of planning, as typically they dramatically change the hotel's go-to-market strategy. Thus, ace activities fall outside of the marketing department's purview, including such grand moves like reflagging or de-flagging, reconfiguring the room stock, or a massive renovation that changes the hotel's star rating and market segment.
So, the next time you have a marketing meeting, why not haul out a deck of cards? It may help your team rethink the current plan and it'll make for an entertaining team exercise.
About Our Guest Contributor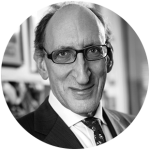 One of the world's most published hospitality authors, Larry Mogelonsky is principal of Hotel Mogel Consulting Ltd., managing a team of senior consultants. The firm delivers strategic solutions to owners and operators, helping them understand their business and profit accordingly. Larry also sits on several boards for companies focused on hotel technology. His work includes five books: Are You an Ostrich or a Llama? (2012), Llamas Rule (2013), Hotel Llama (2015), The Llama is Inn (2017) and The Hotel Mogel (2018). You can reach Larry at larry@hotelmogel.com.
This article previously appeared on HotelsMag.com.