Keeping up with marketing trends can be daunting, but recognizing changes that can impact your business and the lives of your team members and guests will always give you an edge. Streaming audio and video is now the frontier of connecting with our audiences. While some still question if they are "viable" for our customers, savvy marketers are already looking at the next wave.
Casino marketing has come a long way in the past few decades. Casino marketers utilize the most cutting-edge technology to gain an edge over their competition. Using data-tracking and analytics, casino marketers can look at trends in casino usage and quickly adjust offers and promotions to meet the wants of their clientele. They can also use geo-targeted advertising to extend reach and find new customers. Additionally, casino marketers have taken advantage of social media such as Facebook, Instagram, and Twitter to share messages directly with their customers despite initially being met with resistance by company leaders. Casino marketers use technology to their advantage to craft strategies tailored to drive business growth far into the future.
Testing can aid you in evaluating the importance of trends to your audiences in particular, but first, it's essential to understand the purpose of casino marketing.
Understanding Casino Marketing
Casino marketing is a complex yet dynamic area of the casino industry. It has never been more in the spotlight than it is today as new gamers enter our properties and we expand the availability of gaming options. Moreover, with the proliferation of digital technology and casino gaming across many social media platforms, casino operators are improving their casino marketing strategies to capture customers' attention.
Understanding casino marketing can be challenging due to its ever-changing nature and its use of multiple channels such as mail, online, television and radio advertising. Personalization, loyalty program models, and incorporating various promotions are some of the evolving tactics used in casino marketing today. More importantly, analyzing casino-goer behavior and anticipating consumer trends has proven essential in casino marketing.
Unsurprisingly, casino marketers need to take great care to ensure their approach stays up-to-date with the most current trends and technologies to maximize their opportunities to create revenue. While understanding casino marketing can appear daunting at first glance, researching the current trends is often a great way to get started. With an informed perspective on casino marketing, casino owners and marketers can create effective campaigns to attract customers.
How to Stay Ahead of the Curve in Casino Marketing
Staying ahead of the casino marketing game requires staying in touch with the latest trends. In today's world, casino marketers have access to an incredible amount of information, making it easier to understand what works and doesn't. With ever-evolving casino technologies and a rapidly changing landscape, casino marketers must remain aware of the latest research and industry news. Additionally, casino strategists can utilize social media analytics and customer feedback to understand their target market better and stay ahead of the curve. Keeping up with new casino technology releases and competitor activities can help you create effective casino marketing campaigns that stand out from the crowd and rise above all competition.
Staying ahead of the casino marketing curve also requires staying up to date with current gaming trends. By tapping into new technologies, such as virtual reality and artificial intelligence, casino marketers can stay ahead of the competition by creating unique customer experiences. Casino marketers should also consider how consumer behaviors are changing and keep a watchful eye on emerging competitors to capitalize on any new casino marketing initiatives. Ultimately, casino marketers must remain agile and adjust their strategy to anticipate these ever-evolving casino marketing trends.

Casino Marketing Trends You Need to Understand
Here are the trends I have put on my radar and that of our clients and followers.
The "Youngification" of Our Core Customer
After years of anticipation, the millennial customer has finally arrived at our properties, and it's up to us to prepare for their expectations. This younger generation seeks a strong wifi signal and an enjoyable entertainment experience but at a slightly more conservative budget level. Additionally, they need easy-to-understand member programs and modern welcome offers that can be accessed quickly rather than being sent by mail after several days or weeks' delay. Our ingrained habits must shift gears if we are going to keep pace in this new era!
Our core customer base displays an ever-greater affinity for trends, so if you're not keeping up with them, you could find yourself left behind. The behaviors present in younger generations are being quickly adopted by those from older age brackets – changing our customers' habits and desires faster than ever before!
Digital Transformation of Advertising
Advertising is evolving, and the days of Mad Men-style phrases manipulating an entire market are long gone. Modern brands have adjusted to this shift by redirecting funds towards digital channels, which research shows can reach larger audiences for a lower cost per person or impression than traditional methods. What makes these new pathways even more compelling is that they allow marketers to test their strategies further while swiftly tweaking them in response to customer feedback – truly meeting customers on their terms!
Short-Form Video Leads the Content Race
Jason Falls is a leading digital strategist, author and speaker. In a recent Social Media Examiner roundup of social media marketing trends, he predicts, "Without question, the one major platform shift that'll quickly separate the brands that succeed and those that fail in 2023 is going to be short-form video. Even LinkedIn is shifting to elevating video content, and most platforms are bullish on live content as well. Consumers have fallen victim to their own attention spans. Short-form video, spurred on by the amazing appeal and success of TikTok, is now the content of choice."
Before you start reluctantly practicing the latest dance trend or your lip-syncing, Falls advises doing what's suitable for your brand. Shoot in a style that is both comfortable for you and your audience. Create videos when you have something useful or valuable to say rather than attempting to break through the algorithms with frequency. One good video a month is better than weekly or daily ones that are light in value.
Prioritize YouTube Shorts
While TikTok and Instagram Reels (and now Facebook) are getting all of the attention, we can't sleep on YouTube Shorts. With YouTube and its parent company holding the top two search engine positions, Shorts are now showing up in Google search results.
Free software such as Canva and iMovie can quickly help you take your video game to the next level.
LinkedIn Becomes More Than a Resume
LinkedIn is a little like the engine that could. Some might have considered it a dark horse as it built an audience of global proportions looking for (perhaps) new jobs but now looking to network and learn. Today, LinkedIn is the ideal environment to position your company as a place where five-star team members want to be.
Unlike other social media platforms, LinkedIn favors external content, bucking the video trend. Luckily, a wealth of third-party content can help enhance your company's position as an employer of choice if you need more time or resources to develop your own thought pieces. If there is a trend in a benefit that rises in importance, show your application of that trend. It doesn't have to be identical.
The platform is ideal for showcasing your brand culture and team member heroes.
Digital Engagement WITH our Facilities
As the casino industry rebounds following pandemic disruptions, two topics have consistently dominated conferences: sports betting and cashless. Although widely viewed as a relatively new concept, ticket-in/ticket-out machines – popular in casinos for over two decades – could be credited with paving the way to today's revolutionary cashless platform. This shift provides marketers with an unprecedented opportunity that can now fit directly into people's pockets via their smartphones!
Everi's SVP of Product Francis Keyser also sees it, "I think cashless has been on the top of everybody's mind, but that's that's only the beginning. It's only one piece of the pie," he said in a recent conversation. He notes first thing a customer does when they consider a visit or are curious is to look at your web page. "It's usually your first touch with them," he continued. He feels operations must have someone who champions the digital experience. Otherwise, we might hold ourselves back from adopting how our customers want to connect with us.
Additionally, social media customer care programs can give you an advantage. It is one of the only marketing tools that can aid in acquiring new customers and taking care of existing ones. As marketers replaced "social networks" with "social media," they, unfortunately, made the channels more about content and less about connecting (which was the original purpose.) Marketers should focus on conversations and experience. They should also consider how customers want to talk to our brands digitally with the ease they once had by calling a customer service line.
In the previously mentioned Social Media Examiner roundup, B Squared Media CEO Brooke Sellas recommends marketers do the following.
Examine social media channels to see where most of your customer care conversations (acquisition/retention) are happening.
Create content that gets people talking.
Respond to questions and complaints as quickly as possible on your social channels.
Use social listening to find conversations where your brand or products are being mentioned but are not tagged.
Sellas concluded, "Ultimately, the companies that use a social media customer care program to connect and converse in ways that make their brand more human and personalize their customer experience will win in 2023 and beyond."
People By from People, not Brands
Consumers' view of brands has changed drastically, particularly in the casino marketing arena. A few years ago, casino marketing relied on print and television advertisements for awareness; however, customers now look for more interactive experiences, leading casino marketers to experiment with innovative strategies. As such, trends have shifted towards user-generated content, social media campaigns and influencer partnerships. Branding has become an essential part of casino marketing, and it goes much further than having a logo. It is the key to ensuring your casino stands head and shoulders above the competition.
Brands are urged to create experiences that excite their target audience and make them feel special — initiatives such as loyalty programs and special discounts can surprise and delight users in ways our predecessors would never have imagined. Every casino should use the data they collect to understand customer behaviors better and build innovative solutions that will bring them closer to their target audiences with creative campaigns that resonate with players and an identity that establishes trust; successful casino branding covers all bases.
On a recent episode of the Social Pros Podcast, speaker, author, and data scientist Chris Penn was asked what one piece of advice he would give: "spend a lot of time on understanding how to convey your brand at a personal level." He reminded us that people buy from people, not "brands." So, making your brand personable can be your advantage. He points to an example of how easy it is to sell "grandma's cookies" rather than "old people's cookies." They are technically the same, but they are also very different.
Consider the feeling your brand leaves at every interaction and touch point.
Alignment of Brands and Values
The folks at Stir see a values alignment trend. They predict consumers will continue to seek strong connections by aligning their values and interest with favored brands. "The digital marketplace readily sources products based on their basic attributes, so smarter brands have a need to create differentiation on a more meaningful level with this type of higher-order positioning. They often do this by using authentic human stories to connect to audiences.
To achieve this, brands — particularly emerging brands that are actively crafting their voice and image in the marketplace — must develop specific sets of values and establish the causes with which they can share an affinity with important target audiences. While some of these stances can potentially be polarizing, they are also critical to attract customers that will loyally advocate for them.
Therefore, brands using creativity and messaging through integrated campaigns can successfully separate themselves from the sea of sameness."
Wild Card Trend
Web design is going retro. What? That's what I said. However, I see why that is a genuine possibility, considering the screens we use get smaller and smaller (unless it's Super Bowl Sunday). The simplicity of straightforward, intuitive websites may become the standard. Who needs slow page loads when trying to find your answer?
Marketers Must Keep Pivoting
With technology advancing faster than ever, the last few years have been a whirlwind for marketers. We must continue to adapt and evolve to keep up with our changing landscape. Despite potential pitfalls associated with testing out new strategies, it is essential that we do so if we want an edge on understanding consumer behavior; this allows us to stay one step ahead of emerging trends and better cater to user needs.
Stay up-to-date on industry trends so you can capitalize on them as they emerge
in casino marketing. As trends emerge, savvy marketers will be ready to jump on the bandwagon and reap great rewards. Set up tracking mechanisms to ensure you can be alerted when there is a change in the casino marketing landscape. You will be better equipped to capitalize as opportunities arise and remain competitive. With subtle but significant daily changes in casino marketing, staying informed of them is an absolute must if you intend to stay ahead of the game.
Summary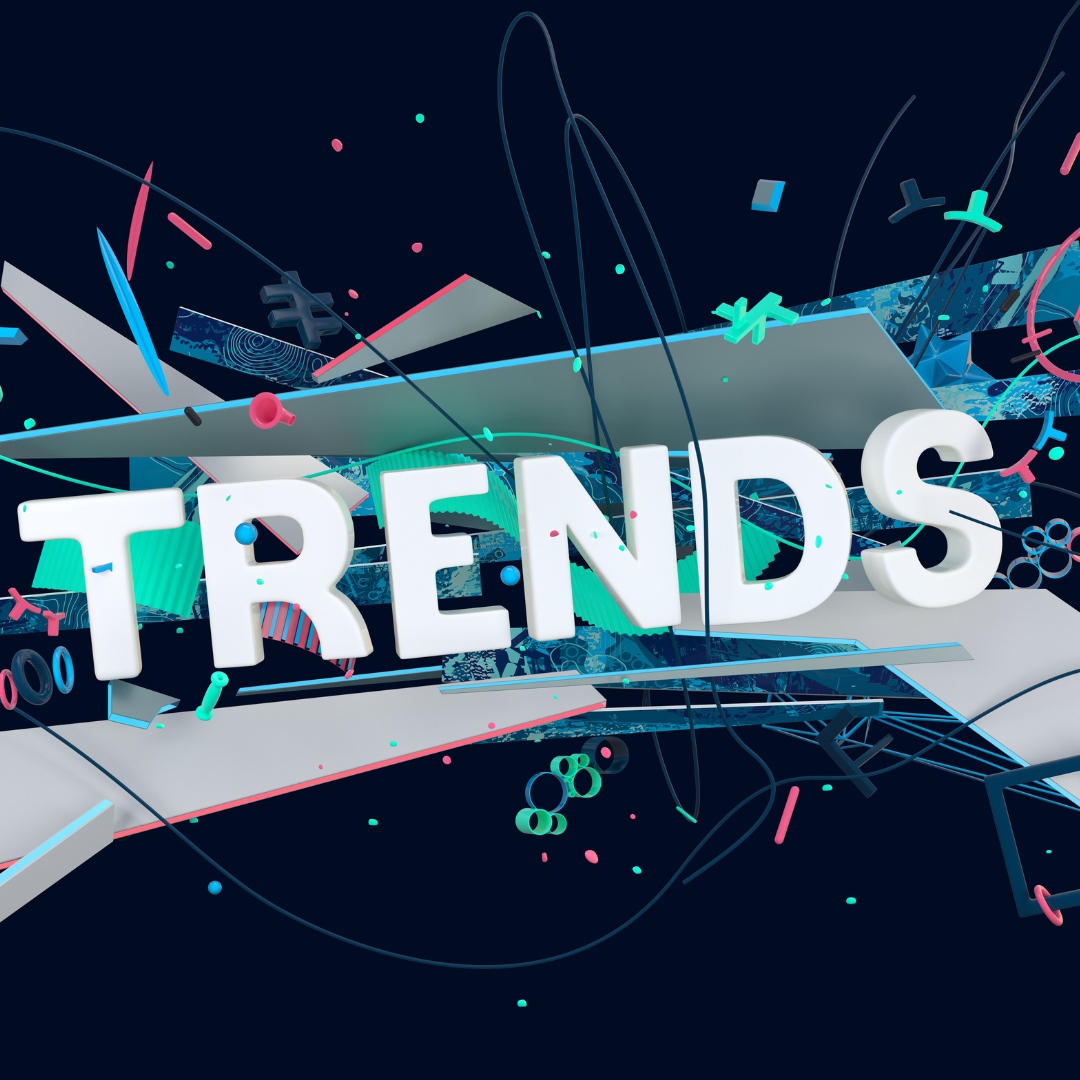 Article Name
Casino Marketing Trends That Could Help Grow Your Business (and Career)
Description
Staying ahead of the casino marketing game requires staying in touch with the latest trends. In today's world, casino marketers have access to an incredible amount of information, making it easier to understand what works and doesn't. With ever-evolving casino technologies and a rapidly changing landscape, casino marketers must remain aware of the latest shifts in consumer tastes and trends.
Author
Publisher Name
Publisher Logo