The skills hiring managers are looking for as they build their marketing teams continue to evolve as quickly as consumers adopt new technologies and platforms. These rapid changes make it more difficult than ever to find the "ideal" candidate.
Modern marketers combine operational and data skills while applying the business strategy. Today's marketer has to be tech-savvy, data proficient, and customer-centric as well as collaborative and strategic.
That is a lot more boxes to check then when I started my career! But here are seven skills you should consider developing and spotlighting on your LinkedIn profile.
Customer Experience
Nothing kills a bad product faster than great marketing. You can have the most effective marketing campaigns, but much like an inferior product, bad customer experience can put an end to your plans. Conversely, great experiences can become magnets that will keep your customers coming back and encouraging them to spread the word (thereby possibly lowering your marketing expenses). So, it's no surprise that expertise in the design and nurturing of excellent customer service is a skill businesses are looking for.
According to a 2018 PwC report, US consumers are will to pay up to a 16% price premium when the experience is excellent. However, the chance to get it right is fleeting as one in three consumers will walk away from a brand the "love" after one bad experience. Still, 54% of consumers indicate that customer experience at most companies needs improvement.
"Speed, convenience, helpful employees, and friendly service matter most, each hitting over 70% in importance to consumers."
Whether your customers are internal, external, or even your friends and family, customer experience management is title agnostic, and a must as customers share experiences and opinions far and wide. Moreover, as a brand, the experience you deliver must be dependable and consistent.
Strategic Thinking
How you think about, assess, and work through situations can be a valuable skill. Strategic thinking allows you to see the potential in the future and a path to get there. Proper application of strategic thinking can also help you avoid costly mistakes. The process examines everything you do and the needs of the markets, as well as the discovery of how the two are linked. Rather than the "how" and the "when" answered by strategic planning, strategic thinking answers "what" and "why" to create a unifying framework for all decisions.
Many companies will go through a yearly strategic planning process, creating a guidebook for the next 365 days, but shifts happen, and new opportunities emerge. Businesses are under constant pressure to grow. Strategic thinking forces companies to be innovative in the face of market pressures and enables leaders to make confident decisions because they are based on a future view of the company.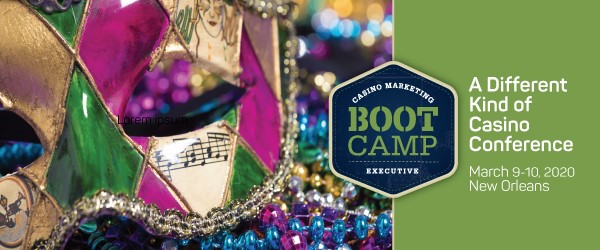 Data
A couple of years ago, we created an infographic of the modern marketer. We said the marketer that would win the day would be a scientist, among other things. The amount of data at our disposal is ever-growing. From social media engagement to GPS information and just plain old sales information, it can be mind-blowing. However, a successful marketer will have the ability to separate the actionable data from data that is just cluttering up your efforts. And while your relationship with math (yes, that thing we said in fourth grade we'd never need) may not be a love story, you should try to at least like it.
It's a line you've read over and over again. Data is not for geeks anymore. Yes, data scientists are in high demand, but data impacts all marketing roles. As modern marketers, we must all possess a level of data literacy. Increasing reliance on marketing automation is high but also highlights the need to understand the data as it affects processes.
Moreover, data literacy is not about tools. It is about the information that is collected and the impact on the business. Make getting familiar with the data that is influencing business decisions a priority.
Visualization
Along with understanding the valuable data from the not, you must have the ability to communicate that information in a way that anyone can understand. This level of mastery is uncommon, but data geeks can become data heroes once they master the ability to tell the data story in understandable ways. Graphs, charts, and infographics pave the road to action.
Data visualization is a top in-demand skill. It is the bridge between the art and science of data. It could likely be one of the essential tools for anyone working with data whose job it is to convince others or those who need to tell a story in a way that brings everyone to the same conclusion.
Many studies are indicating that the human brain can recognize and retain images (or pictures) with much more clarity than words (much less numbers). As marketers, we understand the use of appropriate, targeted imagery in communications has the power to change behavior. So, whether your audience is a potential customer or a CFO you hope will approve a budget, a picture might be worth a thousand words.
Relationship Management
In the same infographic I mentioned above, we also said the Modern Marketer needed to be a relationship expert. The ability to inspire and influence to get the best out of others is a skill that separates managers from leaders.
People cannot leave their emotions at home or in the car when they get to work or your door. Often more powerful than our intellect, emotions are critical to survival. Relationship Management skills provide a foundation for understanding that people experience a variety of emotions. That foundation is needed to build trust and confidence.
Whether it's working across departments or managing the customer experience, today's marketer must be able to understand the motivations and emotions involved in any exchange. Only then can efforts alight for a greater good.
Financial Understanding
Marketers are responsible for developing the business, but sales growth in the absence of financial stability quickly leads to an unfortunate end. Understanding the relationship between revenue and costs is crucial.
Managers who can assess the financial position of the company and use their other skills to adjust and refine are valuable members of any executive team. And, while you may not understand financial markets, good managers must have, at a minimum, an understanding of the P&L and general accounting. Yet, it is often a missing skill for newly promoted managers.
Financial literacy aids marketers in making adequately informed decisions for the overall growth of the business. "By understanding the financials of an organization, a team member can better understand how THEIR job affects the bottom line," says IMPACT Controller Eric Choma.
Leadership
Leadership is one that I feel gets easily muddled. While a title and span of control indicate a leadership position, it is not indicative of the skill of leadership. Motivating and achieving desired goals and change management are often tougher than getting the title. Showing examples of problem-solving, communication, conflict resolution, and just plain old organization are excellent indicators of leadership.