The sound of your brand is the logo that plays itself out in the mind of your customers. Sonic branding might be as important…if not more…than the logo you develop. Close your eyes and listen. More than likely you will hear a tune or melody wafting from your television or YouTube. If successful, that tune will immediately make you think of a brand. 
The clang you hear that tells you it's time for a story ripped from the headlines…Law & Order. 
The drop of knowledge that introduces every Ted Talk. 
The pop of a Snapple lid. 
Ba…da..da..da..da… I'm loving it! 
Sound has a unique way of connecting with consumers at a deep emotional level. As consumers continue to grow their dependence on voice, and as technology such as Amazon's Alexa or Google Home continues to become a bigger part of our lives, it becomes more important than ever for brands to create audio connections with consumers. Sonic branding can help build and reinforce your brand identity. 
Senior Director of Marketing Strategy Trends & Insights at Viacom Sara Unger recently shared how sound is helping brands create connections. "In a world where we're constantly being assaulted by a flurry of sounds and images, the most memorable are often the most stripped down and simplified." As consumers, we have become more visual yet only partially attentive (catchy thoughts in 140 characters or less). Yet the power of sonic branding seems to be ever-present, though generally overlooked by many marketers.
Casino operators quickly understood that the sound of coins falling into a tray was part of the experience true gamers looked for (or rather listened for).

Casinos have been at this sonic branding game for a while…and you probably didn't even realize it. As the industry transitioned to coinless, operators quickly understood that the sound of coins falling into a tray was part of the experience true gamers looked for (or rather listened for). The customer needed to HEAR that they won. The sound of "winning" was quickly engineered into the machines. "We all need aural signals to create the emotional connection in our lives," says Audiobrain's Owner/Creative Director Audrey Arbeeny.  
Sonic branding can make you feel a certain way
The Harvard Business Review has posed, "…the strategic use of sound can play an important role in positively differentiating a product or service, enhancing recall, creating preference, building trust, and even increasing sales." Like a hit song, sonic branding can influence consumers in ways marketers want.  
"…sound is housed in the emotional center of the brain, it is stored very deeply which is why we respond to AND remember music and sound once it is stored." — Audrey Arbeeny
Arbeeny, an Emmy Award-Winning executive producer, is a pioneer in the field of sonic branding. In her work, she is guided by the notion that humans are deeply connected to sound. "We are natural receptors for sound and vibration," she says. "Our (adult) bodies are vibratory systems made of 50-68% percent water. Additionally, sound is housed in the emotional center of the brain, it is stored very deeply which is why we respond to AND remember music and sound once it is stored. Think of a song from when you were a kid. You'll remember every word even if you haven't heard it in 30 years."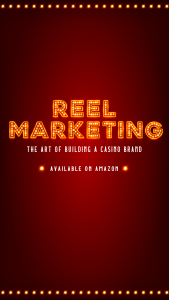 Jingle or audio logo?
We are all very familiar with the use of a jingle to end a radio or television commercial – a short song that goes along with a brand. 
While both jingles and audio logos are created to be in line with the brand's attributes, a jingle is typically designed to support a campaign and resonate in a short or medium term. An audio logo entails the creation of an entire language for the brand – a language that is expressed across the entirety of the customer journey…a language based on the brand promise and personality.  
A great jingle can sometimes become a brand's audio logo. "I wish I were an Oscar Myer Weiner," sings Arbeeny, "Jingles are just one touchpoint of sonic branding. An audio logo, or sonic logo, is a signature mark, like the NBC chimes or Intel inside sound. They too are a part of the sonic branding, more often used longer, and designed to be the iconic mark of the brand. Audio logos are intentionally aligned with the brand and strategically developed, while jingles are typically built as short-term assets that can sometimes become long-term equity."  
Creating an audio logo
Think about the five notes that comprise the Intel mnemonic. Only five notes a total of three seconds, it has more than 20 musical sounds. The process of developing an audio logo can seem daunting, but it is something for which audio producers and (yes) agencies are well suited.  
When Visa realized sound could make consumers feel safe and secure during their transactions, they released a special sound that plays during digital and physical transactions. The sound signifying a secure, speedy transaction sparked a positive perception for the brand for about 83% of respondents! 
Coca-Cola recently changed its sonic branding. Even though the previous sonic landscape was able to carry their "Open Happiness" campaign, the marketing teams saw an opportunity to develop something that could tell the Coca-Cola story, from thirst to refreshment, through sound. The Taste the Feeling audio signature was developed to take the brand forward by relying on the drink itself. The new soundscape tells a story and evokes a visceral connection. 
Think Avon is your mother's (or your grandmother's) cosmetic brand? Think again. The journey of Avon's sonic branding could be the journey your brand starts this year. In fact, Avon was a pioneer of sonic branding. Ask anyone who remembers the '50s or 60's and they will remember the distinctive doorbell of "Avon calling." Prior to 2015 Avon was producing a little more than a dozen television spots per year, and no digital content. By 2016, they had produced over 400 pieces of digital content. Does this sound familiar? Seeing the future of the identity of their communication, they recognized they needed to look beyond the visual to keep their brand relevant and integrated around the world. Avon saw an opportunity to create sonic brand touchpoints. The brand's musical journey began by showing pride in its history with the iconic chime. Then they gave the two-syllable name a woman's voice to music. The result is what they call the Avon Beauty Signature. This signature is modular and flexible, able to be integrated across all touchpoints. Within the first year, Avon integrated the audio signature across almost all internal and external communications across the globe. The signature was so successful, Avon developed it into a song that is being used and adapted in numerous global markets, further unifying their communications. 
Skeet Hanks, founder of Lunar Baby Designs and longtime member of Southern rock band Beatin' Path, agrees with Unger. Having written music for the band and composed audio signatures for clients, he says, "The best approach – like creative design – is to keep it simple. The simplicity is what makes it 'singable' to anyone. You don't have to be a "gifted singer" to feel joy singing a simple tune. One of the main reasons branded tunes become iconic and memorable is because these brands were able to edit complexity out of the tunes."  
Custom or license?
Investing in a custom audio signature helps ensure your brand does not get confused with another who might be licensing the same tune you're interested in. Sonic logos are just a few notes. So, it's important to strike the right ones. Signature Tones co-founder David Meerman Scott warns brand marketers from "borrowing" from the familiar. Some organizations "take songs that are familiar and just use them without permission". This idea could result in numerous legal predicaments – even quite possibly land you in jail. Stock music is great. The problem is that everybody else – maybe even your biggest competitor – has the same music. If you're able to go the custom route, partner with someone who is going to take time to understand your brand and then compose something that is the perfect fit. 
It's no surprise that Arbeeny also believes custom music is best. "Customizing the brand sound allows you to design it based on the brand attributes and create a solid foundation based on those values, mission statement, strategic goals, and desired customer experience," says Arbeeny. 
You can then build upon that foundation. Eventually, you can include licensed music, say for an event or campaign, but now you will have criteria or a filter for the brand by which these one-off sounds are chosen. In addition, if you own your music there will be no rights issues whatsoever. You can use it where and when you want. Another consideration is all the new mediums we currently have as they make it increasingly challenging and costly to use licensed commercial music. 
Finding a partner
If you are looking to develop a sonic branding system, look for a firm that specializes in sonic branding. Sonic branding agencies regularly work with ad agencies, as well as directly with clients. Arbeeny advises, "It's important for the sonic branding firm to become a part of an integrated team working on your audio assets." 
She continues, "To ensure you actually are choosing a sonic branding agency, I would look at the deliverables and methodology:  Is there research? Competitive analysis? Do they freelance their creative team or have them in-house? All of these are important factors in establishing sonic branding. They do not need to be a large firm or one with global locations, but they need to immerse themselves in every part of the brand. There are several companies that refer to themselves as sonic branding firms, but the quality ones will have a formidable methodology. If the same company is willing to score your ad with no research or strategy preceding it, and plan to send you several demos first they may not be creating sonic branding, as I would see it. They are creating audio for campaign." 
Upfront research and strategy as key to choosing your sonic branding agency. 
Be prepared
Before you embark on this journey, there are some things to consider. Understand that you need to consider your sonic branding. Arbeeny agrees. "It is no longer a 'would like to,' 'maybe we can include' or a small optional line item. You can no longer say 'I know a composer who has a garage band that can write something for us.'  If you are not sonic branding now you are falling behind the curve. The technological vehicles and smart devices, compounded with a sonically savvy audience, have made this imperative. The transparent presence across social medial and new forms of brand communications means that brands that are not addressing this, not creating a cohesive tone and feel to their brand, may sound and feel outdated and out of touch with today's consumer." 
If you're not sure where to start, you're not alone.  Arbeeny continues, "We have brands that say, 'I really don't know how to do this, or what we need.' In some cases, these are large, global brands. Find and trust a partner that has the sonic branding expertise that can guide and get you there." 
 What you can do today
Sonic branding…like branding in general is about the experience. Casinos generally know the likes and dislikes of several of their customers. Why not have his/ her profile radio station playing when they arrive in their comped room. Did you know a sound chip on a room card can be customized? What is playing today on your shuttle – or your elevators –  that articulates your casino and differentiates you from the competition. Arbeeny contends, "There are so many opportunities to connect with your audience right now. It is a fantastic time to be incorporating intentional audio, sonic branding, into the branding equation." 
Every company can do this, even with the smallest of budgets. Create a sound logo. Make sure your call center has the right voice representing your brand. Little by little, form your cohesive brand sound.  It is more important than ever to understand how music and sound play a role in your communications.