It's coming. By all accounts, it appears another slowdown in spending is on our horizon.
Malls are closing, and brick and mortar retailers are fighting to survive. We read about this retailer closing stores and that retailer slowing down expansion. It's easy to assume online retail demand is growing thus driving the brick and mortar slowdown, yet, the Brick and Mortar Retail Report shows 86% of purchases still happen in physical locations.
Retailers realize that the online challenge is not the only one they are facing. Dirty restrooms, parking, traffic, trash on the ground, or any number of things that can go overlooked by us could create an experience that customers do not want to repeat.
Sometimes, it bears repeating that as casino marketers we compete, not just for gambling dollars, but for entertainment dollars.
If you look at the movie industry which competes for the entertainment dollars we are clamoring to deposit in our accounts, you'll see a similar slowdown. The summer, typically accounting for 40% of box office revenue, has been, to say the least, slow. Some point to the quality of summer releases. Others point to the rising costs – tickets, concession, babysitters – making streaming at home a better value. Although streaming has been in homes for years in one shape or another, pricing has never impeded going to the movies according to former 20th Century Fox executive, Chris Aronson (in a recent New York Times article.) Now it is. Why?
A similar examination of some beloved activities – Major League Baseball, Broadway and Disney theme parks – reveals a similar slowdown.
In a recent CNBC interview, Landry's Chairman and CEO Tilman Fertitta indicated he looks at this time as an opportunity. Sure, the consumer spending is not as robust, but he sees opportunity as long as you don't buy the business at the expense of your margins.
The key is to create experiences worthy of the limitations your customers may be starting to put on their spend.
The key is to create experiences worthy of the limitations your customers may be starting to put on their spend.
Some say creating a brand is the toughest challenge a marketer can face. I say maintaining a brand and strengthening it is the toughest. Strong logos brands can increase your company's value. Strong logos brands can command a premium. Customers build loyalty to logos brands.
At the risk of being repetitive in my banner waving, brands are more than what you see at the surface. A full brand review can uncover the elements that are building or tearing apart your brand.
A brand review should look at the company culture; the marketing – both external and internal; the market your strengths, weaknesses, threats and opportunities; brand equities and positioning; and a likewise review of competitors.
It is only after this process and resulting recommendations that you should turn your attention to graphics (i.e. your logo).
What is a Brand Review?
A Brand review – or audit – is something that should be done regularly. More often than not, a similar process is only undertaken when developing a new brand. And in the casino industry, I've seen casino branding be as simple a process as research the usability of a name. Whether you are considering a rebrand, have a change in your culture or market, need a view of your brand's perception and performance, or benchmarking against competitors, a brand review can be a valuable process.
Brand reviews take time and resources, often taking up to six months or more depending on the brand and the market.
Seven Questions Your Brand Review Should Answer
Is there a strong connection between what you're saying and what you're doing?
Is your brand moving in the direction you envisioned and need?
Are you poised for growth?
Are competitors changing the market?
Has a competitor moved into your brand space?
Has your strategy been realized?
Are there opportunities for innovation?
Our Brand Review Process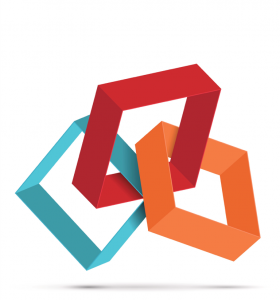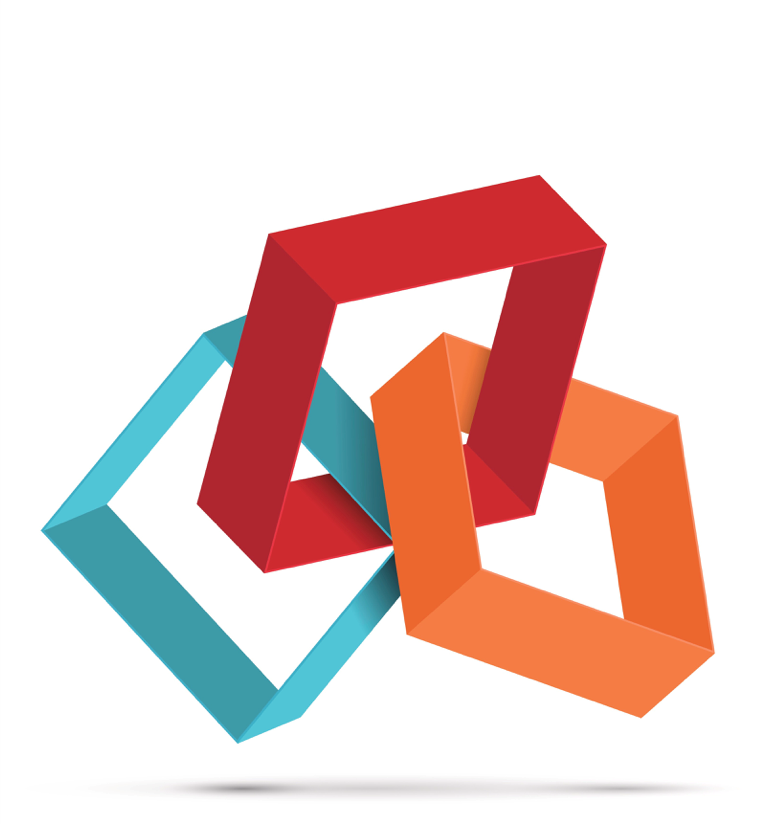 JCABC Conexion is our process for undertaking a brand review. Our goal is to look at the brand from three perspectives: internal, external and customer/partner experience.
Our first step is to dive into the history of the brand, the mission and values as they were first outlined and how it compares to the current time. We do this though discussions with executives and employees. If we're lucky we also get to speak with vendors and partners.
Our next step is to understand the framework our client is working with. We consider their target customers, the marketplace and any tools they use to focus those areas such as buyer personas.
Then we get to know their customers and their competitor customers to understand their view of the brand and how it aligns with the internal viewpoint. And while we have a captive audience, we seek input about competitor brands. This is also the stage where we examine the customer journey and how it is supporting the brand.
Once the review is completed, it's time to put our learning into action. You are often faced with three options: stay the course, shift or reverse. For most, a shift is needed. As I typically tell clients, brands are typically not right or wrong, but often they've lost their shine or their way. Nine times out of 10, we're there to illuminate the truths that have become covered in new tech, new competitor pressures and new market changes.
The brand audit and corresponding marketing plan will also provide guidance as to the key performance measure that will show us how we're progressing.
If the review indicates a need for changes in creative, we develop and test with focus groups as part of the preparation for the changes to the brand.
Start with the Basics
In the words of a former mentor, "Clean. Safe. Friendly. Fun." It's an interesting thing, but these four words can be silent killers of your brand.
Conversely, they can also build it when times are tough. Take a walk into a nearby retail outlet and look at it through this lens. More than likely, you will understand why brick and mortar retail is struggling. Then use that same lens at your property, and you will identify quick hits that can secure your position in the customer's mind.
Branding is easily seen in the big things, but the small things that are less obvious become the building blocks of your brand experience – clean, safe, friendly, and fun.
Marketing is a Team Sport
When everyone is aligned with the brand, you are far more likely to create a demand for your brand. From line-level employees to leaders, everyone must take responsibility for the brand. However, employees often struggle when the brand is muddied or ambiguous. A clear, robust interpretation of the brand helps employees deliver the promised experience and helps customers understand your exclusive value and meaning.
The bad news is that you can't relegate branding to the silo of marketing. The good news is that the brand can be the unifying element that creates value for the company.
Next, Revisit Your Brand
Marketing and brand strategy are two separate things. Let's face it. We all know the MVP of marketing is direct mail, but marketing is often be viewed (by some) as "expensive" or "expendable." Because the brand is often lumped into the same category, some companies can lose sight of the need for brand strategy. However, brand strengthens all tactics (in and out of marketing).
A key point in your brand strategy is a meaning that can
unite everyone on a single focus,
be expressed through the operation, and
be the consistent driving force for all decisions
You want to have brand meaning that is exclusive to you and no one in your competitive set. In the casino industry, an ambiguous brand meaning can make you vulnerable to pricing decisions, and you never want to be in that category.
First, let's agree that your brand is not your logo or your excellent advertising. It isn't the towering new slot machines you have on your floor (unless you are consistently first to market). Lindsay Pedersen states it best in her book Forging and Iron Clad Brand: A Leader's Guide – a brand is your promise (that no one else should be able to make) and your fulfillment of that promise (that no one else should be able to fulfill). Brands have always had this relationship. In the pre-industrial age, a small-town butcher made a promise and faithfully fulfilled it time and time again, making the relationship he had with his customer meaningful for both.
Moreover, that brand promise needs to permeate everything you do. Take Volvo as an example. Volvo's brand promise is clear. When you read the name, you probably thought, "safety." We've all seen the commercials. Some readers may have even test-driven or purchased a Volvo because of the promise of safety, but it is the way the notion of safety permeates its way through everything that takes it from a slogan to a culture. The car itself is boxy – which looks safe. It doesn't accelerate like a sports car. It "feels" safe. The buying experience is nurturing with playrooms for children. Also, when hiring, Volvo seeks potential team members who resonate with the safety intent.
By comparison, BMW is all about the driving experience – no playrooms, no cup holders.
Volvo even opted to forgo patents on innovative safety features (including the three-point seatbelt now standard in all cars) because their culture is not about being the only ones to provide safety but for everyone to be safe.
Each chose a unique position to occupy in the competitive set and the consumer's mind.
Occupy YOUR Unique Position
Begin by truly understanding your customer and what you can solve for them as well as the alternatives they have. Then listen. Nuanced insights gleaned through listening to customers can deepen your understanding of the customer.
Next, examine the data and start building your brand's "uncommon denominator" or what Pedersen has identified as the intersection of customer desire, company strengths, and competitor strengths. It is this uncommon denominator that that will be uniquely different and ownable by you – only you.
Now you can begin laddering up to the more substantial emotional promise. Creating brand characters based on these previous steps can often assist team members in understanding the brand. Human beings connect better with other humans than abstract concepts. I always recommend creating brands as characters.
Armed with your uncommon denominator, emotional connection, and brand character, you can start considering how these things come to life throughout the customer journey.
Accretive or Diminishing
In her book, Pedersen quotes former Walmart CEO Carter Cast as saying, "All leadership decisions you make are either brand accretive or brand diminishing." By providing a clear brand understanding and aligning your culture with your brand, you will be more likely to make decisions that are brand accretive.
A brand review shows you where your brand is at a point in time and spotlight any misalignment that might need to get back on track. It can also uncover perception disconnects with your customers, partners and employees. Regular brand audits can allow you to evaluate if your brand is progressing according to your strategy, but it is only as valuable as the progress that results from the findings.
A shortened version of this previously appeared in other publications.