"We're thinking of rebranding." It is always wonderful to get that call, but It feels like I hear this more and more. I love branding work, and it is my passion, but I typically find the voice on the other end of the line is perhaps using the wrong terminology for what they are really looking for (and frankly need.) The ongoing changes in logos and the fanfare with which they are debuted make me realize how much we need a little rebranding 101.
After discussing the potential rebranding project with a client, I typically find that what they are looking for is more of a refresh. A good starting point is definitions. I find there are several definitions and meanings of the word "brand" and likely as many for "rebrand." To understand how these terms are commonly used interchangeably, I think we should start with some definitions.
What is a brand?
The dictionary defines a brand as a product manufactured by a particular company under a specific name. It also describes it as an identifying mark burned on livestock. It can be used as a noun or verb, but unfortunately, the dictionary only begins to unwrap the meaning "brand" has in the business. Language has a way of evolving when brought into a new environment. The exact words quite possibly have entirely new or different meanings.
First, there were cattle ranchers using brands to identify their stock. As packaged goods grew, companies "branded" their products to indicate the source. This approach is how the newly formed Coca-Cola Company got customers to reach for their product in a market crowded with soda producers. So, yes, in many ways, the word "brand" still matches the definition offered.
But somewhere late in the 20th century, a shift happened. Marketers began to suspect there was "something more" to this thing called a brand. There was a feeling that a brand could mean the sum of the product's attributes and intangible qualities and that the mark only served as a signal to start that emotional process. As marketers, we realized that a brand was living in both the minds AND hearts of customers.
Rebrand. Refresh. What is the Difference, and Which One is Right for My Brand?
Though often used as a catchall, rebranding refers to a specific process or evolution. More often than not, "refresh" might be more accurate.
So, what is the difference?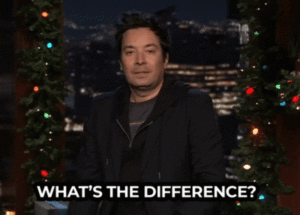 Rebranding is most noticeable when you change the look and feel of your identity. However, rebranding in its truest sense is when there is a change in the culture or purpose of the business. It could happen with a merger or acquisition. It can also occur as a brand matures and evolves. The goal is to change the perception of the company or its offerings through graphics AND operations.
Now here is where the confusion can happen.
A refresh could also include an update to the brand identity. Moreover, it can also involve some level of operational change. The difference is the change is guided by the need to maintain the relevance of the business (or product) in the marketplace more than an evolution in the company drives it.
To add more confusion, through the course of brand refreshments, you may find yourself operating entirely new and realizing you have slowly rebranded.
How to Know Your Brand Needs a Change
There are apparent signs that could indicate your brand might benefit from a refresh or rebranding.
The brand lacks a cohesive look and feel
Your brand identity is dated, or your graphics are not readily applicable in digital channels.
Your brand has outgrown itself.
Your brand is not distinctive in a crowded marketplace.
Brand guidelines have been overly interpreted.
A merger or acquisition has changed how you operate.
Reasons Companies Undergo a Brand Change
When done correctly and strategically, great branding delivers results. Why? Because the bottom line is your brand is the essence of who you are and what sets you apart from the competition. Moreover, because great branding creates deep connections, it can create a sense of confidence in your team, from CEO to the most entry-level line employee. All things feel tied together in one vision.
If any of these are missing, you might be ready for a brand shift, the degree of which might depend on your specific needs.
Why Choose Rebranding?
Rebrands are often used when a company wants to change its image or products. It should always result from changes in how a business operates and the company culture.
A rebrand can be a complete overhaul of a company's branding. Changing the name of the company, product, service, or organization involves changing everything from logos to colors to fonts. This includes the website, social media profiles, email signatures, business cards, and workforce retraining.
A rebrand might be appropriate if you want to make a big splash with your brand. However, before jumping into a full-scale overhaul, there are some things to consider.
First, are you honestly just craving a new logo? If so, consider a brand refresh.
Second, how will customers feel about operational changes? Will they applaud you for matching their desires, or will they question what you were thinking?
Third, how much money are you ready to spend? A rebrand can cost tens of thousands of dollars; if you deal with multiple locations, you might as well add another zero to that amount. A complete rebrand is just that – complete.
Having fully exposed my opinion of what a brand is, I must also share the moment I forgot my own words. At the time, I was leading the brand development of a 20-year-old regional company. We had started working through some rebranding and refreshment of the company's existing products and introducing new ones that customers loved. Encouraged by this success, I felt the next step would be to rebrand the company. I bravely broached the topic with the chairman. He was thoughtful for a moment, then he gave me the direction that made me realize I had been drunk on rebranding and had forgotten what a brand was. "When this company IS a different company," he said, "you can rebrand it." Lesson learned again.
Nonetheless, companies do still find themselves with the desire to rebrand. The first question to ask is, "Why?" Typically, I have seen the answers fall into a few categories.
New ownership or management team has come in. The new leadership team wants to make a change; sometimes, there is a need to change. A brand launch will create news and reinvigorate the workforce and partners.
The brand is dated and past its prime. If you look at the once-great-themed casinos that sprouted up all over the country in the 80s and 90s, you will find this might be the case. These aged environments do not have the same spark as the newer less-themed competitors.
There is a new product developed that does not match the existing portfolio. Adding it to the collection would disservice all the products and the relationship with the employee and customer base.
The company or product has changed and is no longer matching the existing brand promise as it once did. Conversely, perhaps the customer profile has changed, and the current brand no longer resonates with the same strong bond.
It would be best to differentiate yourself in a way your current brand does not, or your brand is blending in with others in the market.
Though rare, perhaps we have some money and an itch to do something different.
Before you can put a new name on something, you need to be ready to deliver something new, not just the same thing with a new name. Sometimes that delivery requires significant investment beyond developing a logo, such as new signage, updating marketing materials, new uniforms, training, etc.
The bottom line is that rebranding is not merely a logo project.

Why Should You Undergo a Brand Refresh?
A brand refresh is a strategic decision involving changing your company's visual identity, providing an opportunity to bring the brand up to date with current trends and technologies. It is not just a simple logo redesign. It can extend to a complete overhaul of everything from your website to your business cards. It also includes changing your messaging and tone of voice.
While rebranding is an effective way to refresh your company's image, this approach has some drawbacks. First, it takes a lot of work and planning. Second, it can take months or years to complete. And third, it can cost thousands of dollars, a brand refresh, on the other hand, while extensive, can still be more cost-effective.
In addition to saving money, brand refreshes help build loyalty among existing customers because this evolution is more manageable for stakeholders to understand, while brand revolution might feel too jolting. A refresh can also allow you to show off your company's personality and values in new and engaging ways.
When To Start a Rework of Your Brand
There is no one-size-fits-all when it comes to branding. It depends on your business needs and goals. It would help if you started by asking yourself these questions.
What does my brand stand for? Does it match the culture you currently live in daily?
How would I describe my brand to others? Does it differ when you describe your company?
Do I want to build a stronger connection with my current customers, team members and partners?
Are we trying to attract new customers?
Is our brand strong enough to withstand any potential competition?
How To Plan a Rebrand/Refresh Strategy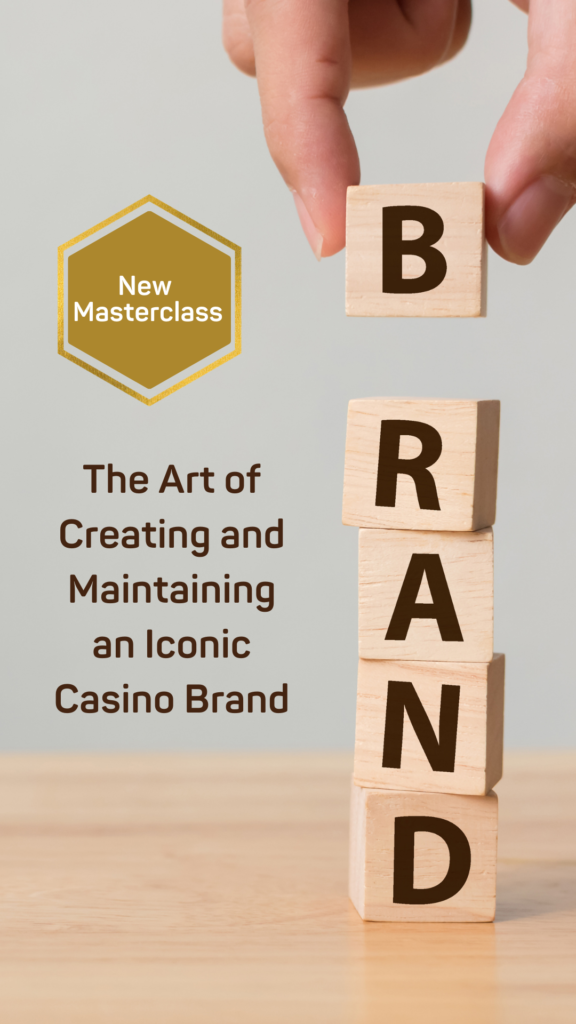 If you are looking to make a significant shift in your branding strategy, there are several steps you need to take before making any decisions. There are crucial elements in either approach.
First, you will need to define your brand and understand your ideal customer and their thoughts.
Next, you will want to understand the market and competition. As part of this step, you will need to determine whether your brand is strong enough to withstand any changes. It is best to bring in a non-biased third party to this step.
Finally, decide your goals to understand what changes you need to make. You will want to tell your brand story and vision for the future succinctly.
Then come the tactical elements.
Communications audit
Brand positioning and key messages
Identity system updates, including logos, colors, fonts and graphics, along with specific brand standards
Plans for training, launch and rollout
Building and maintaining a solid brand takes many moving parts, from consideration to implementation and can often start with the simplest of statements mentioned in a meeting. However, the benefits of careful planning and attention to detail can be significant.