Advertising works through repeated messages that appeal to you emotionally. The emotions can range from knowing your family is wearing clean clothes to knowing you are covered if some idiot plows through an intersection and totals your car. The range of emotions affected by advertising is vast. Whether the message is good or bad, frequency is a hallmark of any media plan and will continue to be considered.
As an industry, we are aware that advertising is a practical and often necessary tool. Still, we also know we have to balance our marketing with some sense of responsibility to our budgets and those negatively impacted by gambling.
I am dating myself, but when I started in the gaming industry, we were not allowed to do something as crazy as using the word "casino" in our television and radio scripts unless it was a part of the business's name. Forget about saying "slots," "winning," or "jackpot." Each commercial I submitted to an ad rep was reviewed (and often sent back for edits) because every local broadcast media outlet was tip-toeing around to maintain casinos as clients while not running afoul of the FCC. It was never a pleasant conversation.
Today, as gambling expands into sports wagering and iGaming in states that never previously allowed it, we often see this as the lifeline we needed as we shut down our businesses in the early days of the pandemic. One side-effect has been an expansion of advertising from these new(ish) players in the gaming field. As individual consumers, we have become more conscious of gaming advertising than ever before.
This column is not about the ins and outs of advertising your casino but rather about what we need to be considering as gaming expands along with ad revenue coffers. We have seen the need for guidelines play itself out in the UK and new cautions being raised in more countries — Sweden, Australia, Italy, and Spain, to name a few. Unfortunately, we only hear these conversations AFTER issues have been uncovered.
Most notable in the UK is the backlash and fatigue coming from the public rather than regulators.
UNLV Distinguished Fellow Becky Harris
believes there was a failure to recognize how successful a vertical such as sports wagering would be for leagues. As a result, the advertising has oversaturated and fatigued the market.
We are in a position to get in front of a similar situation.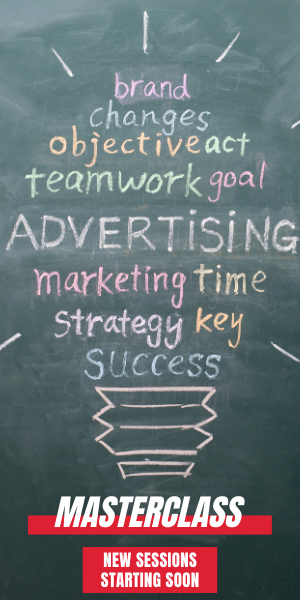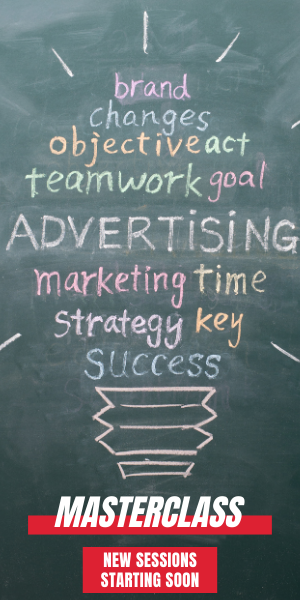 The entry of various platforms in any market is akin to the introduction of riverboat gaming, where multiple operators tried to get in front of potential customers as quickly as possible. The big difference is that those riverboat operators needed to wait until they opened the doors (or at least were very close to that point). Advertising in advance of the time we could generate revenue was unheard. With iGaming and sports wagering, operators are placing ads well in advance of perhaps even licensing. The frenzy to grab early adopters is mind-boggling, and something traditional casino marketers have probably never seen or experienced. Moreover, there does not seem to be signs of slowing down.
I cannot wait to see how this plays out in and around the Super Bowl.
There are currently rules promulgated by various state regulatory bodies that address advertising and marketing to minors, those on the self-exclusion list, and other groups. They often contain language such as "decency," "good taste," "deceptive," and "acceptable," but none but Tennessee addresses how MUCH advertising operators should be doing. Even then, the direction provided is somewhat vague.
As a casino marketer, my advertising spend has been to create visits (unless we were launching a new brand driven by an awareness goal), which builds revenue. Sports wagering is fast becoming accessible in over half the states. The purpose of the incredible amount of advertising that was seen in 2021 (and still this year) from the likes of Fan Duel, DraftKings, Caesars, and BetMGM is perhaps a little different than a casino operator: to become an iconic brand and the likely choice for sports bettors. It is no surprise that the top three advertisers in the category accounted for
82% of the Q12021 spot TV spend
. From what I can tell, it is working. A recent Cumulus Media survey showed FanDuel and DraftKings to have the
top aided awareness levels
(in states with legalized sports wagering), followed by BetMGM and Caesars. Moreover, DraftKings and FanDuel also enjoy the lead in awareness in states where sports wagering is yet to be legalized.
The Golden Goose
According to
Kantar Media, Caesars, DraftKings, and FanDuel spent over $230.5 million on ads in 2019
. In 2020, that number increased by $84.1 million to $314.6 million. This year the spending by these three operators and the new kids on the block will surely pass the $500 million mark. Although with a reported six-month spend of over $400 million by one operator alone, some estimate that number closer to $1 billion. At the start of this current NFL season, CBS was looking at double-digit revenue gains compared to the 2020 season (albeit a season that saw pandemic-related impacts to advertising commitments) not only to NFL games but to their general programming as well. The
Wall Street Journal
recently reported that over $45 million was spent on national advertising (for September 9 to October 17) by the top three sports wagering advertisers. This number does not include the local media buys. There is no denying that the expansion of sports wagering in the United States has been a cash cow for media outlets — particularly for local television markets — and we do not know where the bottom is yet.
In its
Ad Intel 2.0 report
, the Nielsen Company noted how uncommon it is for television to see a new category developed. Less common is when that new category becomes the golden goose. Though technically not new, the casino gaming category was somewhat taboo within the local TV industry until 2018, when the Supreme Court verdict opened the door to expansion.
Nielsen also noted in its report that as of Q12021, online gambling now ranks 11th among 1,200 product categories for spot TV advertising dollars, accounting for 2.1% share. Comparatively, legal services, the top category for dollars spent, account for 7%. It is no wonder some are calling our industry the "golden goose."
These comments — golden goose and most significant in a decade — are undeniably strong statements. It worries many that this kind of viewpoint could lead to a little "slippage" in how we as an industry market responsibly.
Some see the number of times they see or hear a gambling ad as annoying. Many believe they encourage those who cannot control their wagering — precisely the type of adverse effects that concern problem gambling advocates and casino opponents.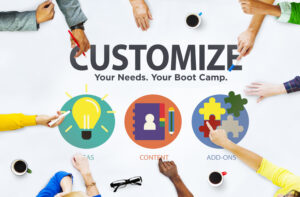 And the frequency of these ads is only increasing. We are starting to see advertising everywhere, including game areas and, most notably now, on uniforms. When we opened Harrah's New Orleans in 1999, we were allowed (after MUCH negotiation) to advertise on stadium units seen as fans exited the building. We were not allowed to advertise in the playing space itself, or any signage fans saw as they walked to their seats, bathrooms, or concession areas. It was as if someone drew a line where it was acceptable and not. We would slip our commercials into the last break of the pre-game so everyone could feel assured that we were not advertising "in" the game broadcast. Were they concerned someone would leave to go to the casino mid-game? Did they think someone might call their bookie for a last-minute bet?
The change has been like night to day. The same stadium has been renamed Caesars Superdome.
Today,  professional leagues have opened the floodgates to more advertising and partnerships. "During the 2019-2020 football season, half the teams in the English Premier League had the logo of a bookmaker on the match shirt," said Harris during the G2E session on the topic of lessons to be learned, "and we're now seeing the entry of that concept into the United States."
We have seen casino logos on the boards of many a playing field. Major League Soccer has allowed sports gambling sponsors on its jerseys since 2019. The Washington Capitals took the lead in Major League Baseball when it announced a multi-year partnership with Caesars Entertainment that will include the Caesars Sportsbook logo on some jerseys. The NHL board of governors has given the green light to gaming sponsor patches on their jerseys for the 2022-23 season.
The goal of the game now is finding enough inventory to sell.
The Scrutiny is Just Beginning
Many states are taking notice of the type and amount of advertising being done and, with it, the messaging. As cited in the UNLV report
The Marketing Moment
, there are many lessons to be learned from the growth of sports marketing in the UK. Unchecked, we could see intervention either by regulatory bodies or the industry itself. The casino gambling industry has become mainstream. We have earned the right to advertise, but we could face review or backlash if we impose on other experiences.
David Rebuck, director of the NJ Department of Gaming Enforcement, has warned that if the industry cannot control itself, the government will undoubtedly step in and create standards we may not want.
When Colorado launched sports wagering, no one was surprised by the volume of advertising as 25 operators battled it out for customers. Officials expected ads to taper off, but that has not happened yet. Now, after fielding numerous complaints from constituents, officials are considering imposing restrictions similar to limits imposed on the marijuana industry.
In Massachusetts, the Gaming Commission reviewed a report in early October from its research and responsible gaming team, which identified demographic groups particularly at risk of experiencing gambling-related problems and provided recommendations for consideration, including limiting advertising. Although the commission noted that advertising had not been a prominent issue in past years, they were piqued to look for more insights as they posited that advertising could become more of a problem with the expansion of gaming. One commissioner noted a recent baseball game with a gaming operator brand visible in the corner throughout the broadcast.
The Language We Use
The deluge of sports wagering ads uses language land-based operators have seldom used. Messages include phrases such as "risk-free," "bonuses," "odds boost," and "guaranteed."
Every time a discussion like this happens, I sense an opening into the business of casino marketing.
How Much is Too Much?
Fortunately, we have learned from past mistakes. During the daily fantasy sports boom of 2015, some felt the overload of messages. As a result, limits were set on frequency along with penalties in some jurisdictions.
The NFL allows for only six spots during a game (limited to their partners), but that does not prevent a local media placement (partner or not) which could add to an advertiser's frequency. Add local news programming to that mix, and you start to see how the saturation begins to build.
Perception also plays a part because while we are very aware of the influx of these ads, we have somehow learned to tune out the legal advice ads (which, as you recall, is still the largest advertising category).
At some point, this level of spending will not be sustainable/profitable. There is a huge question mark on whether this situation will fix itself. The operators seem to think so. In its Q32021 analyst call, Flutter CEO Peter Jackson admitted that competition around the start of NFL wagering was "the most severe" they had seen. Many operators are trying to claim their positions in the markets, but he said the competition has started to cool off, and spending is being reined in.
Lessons to be Learned
As gaming executives, we must look to the UK's cautionary tale being played out. Operators underestimated the potential of public backlash, and now regulators are considering possible limits on advertising. A YouGov poll found that two-thirds of adults supported a total ban on gambling ads.
There is no reason to find ourselves in the same situation as the UK some years from now. We do have the opportunity to get ahead of this with self-regulation. That could be the most crucial first step BEFORE regulators step in. The US market has seen other industries such as alcoholic beverages successfully self-regulate.
As an industry, we have begun to move in the direction of caution. The AGA has created a Responsible Marketing Code for Sports Wagering. Like its hallmark Code of Conduct and newer AML Best Practices, the code should provide a framework to keep addressing concerns that may arise from expanding into legal sports wagering.
As marketers, we must be mindful that there is a tendency for over-saturation, such as what we saw with daily fantasy football (in 2015). stakeholders in the advertising space need to be thoughtful about HOW we create demand for our product through media channels.
Harris emphasized that we should be "taking care that we are not over-fatiguing audiences." The pendulum swings back and forth, and even if it has not begun to swing back yet, it will.
The question remains, "Is it just Smoke and Mirrors?"
Is there too much advertising going on, or are we, as consumers, just noticing it more because of its newness? Consumers become desensitized to hearing the same message repeatedly. Advertisers can create multiple messages or spend more money to break through the fog.
You may think the levels are acceptable if you are on the advertiser side. We either secure the media placements we want or need at the prices we want or see measurable results from the efforts.
As a fan at (or watching) your favorite team, you may consider it too much for a fleeting instant, but that feeling quickly leaves you as soon as you become more involved in the game itself.
As a casino marketer, you may roll your eyes at the sight of yet another sportsbook ad, and we may very well be more attuned to notice gaming ads. Depending on your viewing habits, you might go days without noticing, seeing, or hearing from operators.
Harris shared (in the G2E session) that during week one of the NFL's 2021 season, there were 90 television ad units across CBS, Fox, and NBC sold for $21.4 million. Surprised? Of note is that it was not the sportsbook operators who spent the most money. It was insurance companies.
The Future
We need to work on monitoring and reviewing our advertising activities. There will continue to be many reasons for managing and changing how we engage in sports wagering advertising. The leagues, operators, and media companies need to continue to have the conversation.
Perhaps, we need to develop intelligent guidelines that we as operators can comply with while still marketing for responsible growth in our businesses. More importantly, we need to be nimble enough to change quickly and ensure we do not find ourselves in the situation we see in the UK.
There are still have many more states to go in the expansion of sports wagering. The conversation and self-check have to be ongoing.

This is an updated version of a GGB column.
Summary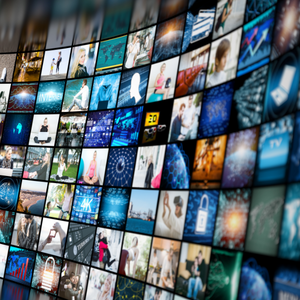 Article Name
How Much Sports Betting Advertising is Too Much
Description
As gambling expands are we nearing the limits to how much sports betting advertising is the right amount and how much is too much? This article looks at the current US market and lessons to be learned from international markets.
Author
Publisher Name
Publisher Logo