Twenty years ago, there existed simple expectations for roles such as "marketing director" or "marketing manager." You managed a media schedule and determined what messages to push when and in which channels. In truth, the whole of marketing was likely focused on what I like to call the top of the iceberg. The more creative you were, the better. If you could stand out in the plethora of commercials being shown on broadcast and cable television, you were the hero at the water cooler (remember those). It was undeniably a sexy field to work in.
As the field of marketing – and indeed the tools of the trade – continues to evolve, we must consider how to stay on top of changes — learning and adapting practically in real-time. Today, data points are the new sexy. We have become obsessed with insights and data.  The reason is apparent. Consumers are evolving as well, and they are demanding more personalized experiences.
Today's modern marketer must be part scientist, part alchemist, part social leader, part artist, part writer, AND have a sufficient level of operational intelligence. Above all, they must see the future and be prepared to meet it.
CoSchedule, a self-proclaimed "scrappy web company," is helping marketers "get it done." The company recently identified 50 essential skills every marketer should have if they want to succeed. 50!!!
The list can seem daunting, but as I am often reminded, the best way to tackle a list like this is one step at a time. So, let's take a look at how to prepare yourself and your team for marketing excellence.
Evaluate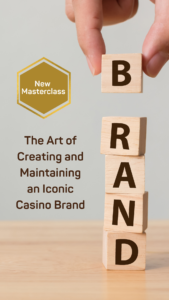 The first thing to do is evaluate where your team members are in terms of what and how they are doing. The following is an excellent list of conversation starters.
Are they keeping up with the latest trends and questioning how to make adjustments?
Do they have a good grasp of the customer – their wants, needs, and unspoken desires.
Have they identified strategies that will achieve desired business results
Are they measuring and tracking their efforts?
How well do they understand the business goals?
How well are the individuals contributing to the overall strategy?
The answers to these six Hubspot questions will give you a great indication of how well they can hit their goals, contribute to the overall goals, articulate the reasons behind decisions, and ultimately, perform to the level you expect.
What is the most important metric you're tracking this month?
What are your top three priorities this month, and how will they help you achieve your goal?
What is working well/not right now?
What have you done differently this month to drive better results? What new initiatives do you plan to try next month?
What do you understand to be the current, primary goals for our marketing team as a whole?
What do you think the marketing team should do differently to better position us to meet our goals?
Have You Hired for The Skills Needed?
For many businesses, job descriptions are seldom updated beyond the addition of the ubiquitous "and all other duties as assigned" clause. Take time to recognize the skills and understanding needed to meet and beat the market or industry standard.
Review job descriptions for needed modifications based on your business strategy. A review of similar job postings in and outside of your industry can be enlightening.
Revisit performance appraisals. Meeting company appearance and attendance standards are essential. Still, those requirements (of employment) should not carry the same weight as the job requirements that will support the business strategy. Are you reviewing for what is genuinely needed?
Create a report card of skills needed and the priority for each. Then, grade and weigh each team member's execution of those skills accordingly to understand the gap that might need to be filled with resources or training.
Ask your team and others to evaluate each person by the identified priority skills.
Identify
Identify the skills in place, those that could improve, and those that must improve if that person is to become an integral part of the future. Once you have a clear picture of what you need, you can start to develop the training that will lead to employee growth, such as in-house mentoring, formal skills training, cross-training, etc.
Internal Communication Skills
Marketers don't just communicate with customers. You communicate within your organization with colleagues and other stakeholders, too. Clear, consistent brand messaging within the marketing team and the entire organization increases engagement, improves productivity, and helps project focus. Get more done, more quickly, and efficiently when internal communications are clear.
Marketers must be able to explain projects, anticipate questions and concerns in advance, and justify budgets. It is not unusual to hire someone with the skills needed to execute a task. However, we seldom consider critical communications skills. Anyone on your team should be ready to present and convince the executive team even if they never attend those gatherings. Effective, professional communications will be a skill that will serve them and the team well in the long run.
Maintain an Open Attitude for Training and Learning
Marketing changes as fast as technology, and technology changes faster than our imagination. So, marketers must keep up. It doesn't take long to fall behind. A marketer who maintains an open attitude, ready for training and learning, gives the organization a leading edge against the competition.
Marketers need the latest data on new advertising strategies, research on the target audience, and current technological capabilities. One thing that makes marketing so exciting is the rate of change and how there is always more to learn.
Continuous training opportunities keep marketers, and therefore their entire organization, from falling behind the competition.

Super-Duper Organizational Systems
Marketers wear a lot of hats and deal with a lot of projects at the same time. Organization pays off well in terms of results and stress! Make sure you have a system that everyone on the marketing team understands and uses to see what's on the table at any given time.
Being organized helps take advantage of opportunities and side-step mishaps. There are dozens of excellent organizational tools you can start using today that offer free levels or low-cost subscriptions. Test them out. Review adoption and use. Then, commit to being organized!
Selecting Key Performance Indicators (KPIs)
Marketers have long lacked credibility in the boardroom. Before digital marketing analytics, marketers were seen as expensive artists always on the front line for budget cuts. Now that digital analytics can measure activity and results, stakeholders are more likely to take us seriously.
Marketers breathe data. It is our oxygen.
We now have access to an unbelievable amount of data. It can tell us the story of a customer, even predicting their next steps. However, access to data does not necessarily equate to understanding or using it properly.
To be taken seriously, we must have the ability to interpret data correctly and set goals that will directly impact the business objectives your company cares about. Selecting strategic KPIs (and the data to support them) demonstrates how your marketing efforts pay off.
Goals, Strategies, and Tactics
Goals, strategies, and tactics work together for successful marketing, so you may easily confuse them with each other. But the distinction is critical.
Strategies are organized plans composed of tactics outlining how you will reach those goals. For example, a marketing or branding strategy is the overall framework guiding decisions and processes.
Goals are objectives set by the marketing team to meet by the end of specified periods — for example, an increase in visitors of 3% by the end of the fiscal year.
Tactics are the steps taken to help achieve the goals — for example, a marketing campaign for a specific initiative with a particular target.
The Ability to Collaborate Across Teams
Marketing teams don't exist in a vacuum working alone. Yet, there is an "Us vs. Them" mentality that isolates the marketers from everyone else in many organizations. But the ability to collaborate across teams is vital to the success of the organization and marketing efforts specifically.
Marketers need to work with developers, product specialists, customer service, management, and others. So, you need to know how to clarify communications, lead team members, and manage projects to keep everyone on the same page.
Trying New Things
Marketers may have once had a reputation for being "out there," but most of us are pretty "mainstream" nowadays. Adventurousness is a quality that is foundational for marketers. So much of marketing is trying new things, testing, and trying something else.
You never know unless you try. Maybe the next great breakthrough marketing strategy is the one simmering in the back of your mind that you haven't tried yet.
In Summary
Consumers are getting smarter and wiser and demanding more every day. The readily available information makes the modern marketer's job that much more challenging. How do they stay on top of everything? How can you identify the needed skills and give them the tools and training they need to stay ahead of the curve?
Your marketing team needs the skills to drive top strategies for dramatic results.