Marketing is constantly evolving, and to keep up, you need to be continuously trained to stay up-to-date on the latest trends in the field. Here are some marketing trends already making an impact and will increase in importance in 2023, along with some ways you can get the training you need to master them. Whether you are a seasoned marketer or starting out, this information will help you stay ahead of the curve. So what are you waiting for? Start learning and take your marketing skills to the next level!
Marketing Trends You Need to Understand and Master
Although each of these trends has its benefits and drawbacks to us, these are the ones I believe should be at the top of your skillset for the coming year. They have the potential to impact your business and your day.
Artificial Intelligence
Artificial intelligence (AI) can often be thought of as something that does not impact casinos. Still, these tools can be robust solutions for marketers looking to create an exceptional customer service experience. Even at a rudimentary level, AI-powered messaging can boost speed and accuracy when responding to basic customer inquiries, allowing customer service teams more time to dedicate to more complex cases. AI also helps build customer loyalty through personalization because it can understand users' preferences and provide custom experiences that exceed expectations. With AI, businesses of any size can leverage their customer service strategy and create newfound levels of satisfaction among customers.
Video Marketing
The introduction of video content forever changed the way marketers approach their craft. It's no longer sufficient to write compelling copy or whip up eye-catching graphics. Video creation has taken center stage and is vital to genuinely engaging audiences. This means that marketers must take the time to learn this skill to keep up with the ever-changing landscape of marketing strategies. An intricate task, video is one of the most powerful marketing tools available, and mastering it will pay off with successful campaigns that have engaged audiences today and in the future.
Today's video-centered communications landscape presents unique opportunities for marketers to create highly engaging video content. With video being the driving force behind online consumer interactions, creating captivating and informative video content is paramount to success in many marketing strategies. Learning the fundamentals of video creation, from script-writing to editing, and understanding the latest video trends, in addition to a complete understanding of video editing tools and production techniques, are essential skills that all marketers need to know. Doing so can help create video experiences that resonate with their audience and effectively communicate their brand's message.
It's also important to consider audience video preferences when crafting video content, as this will enable marketers to produce videos that viewers can identify with.
Social Media Marketing
It is hard to believe that there are still leaders who think social media is only "nice to have." Social media continues to be one of the most powerful channels for marketing your business. These platforms allow brands to create a community of loyal customers, build relationships with existing and potential customers, and influence their buying decisions.
When done right, social media marketing allows businesses to generate authentic conversations around their products or services – reaching new demographic groups, driving new sales and allowing you to get to know your audience in a personalized way.

Influencer Marketing 
As social media's role continues to grow, operators have seen the value of influencers – pop culture icons of the new age. However, while some casinos have dipped their proverbial toes into the influencer pool, some are still trying to understand how to utilize these ambassadors wisely.
Justin Shank of Shank Marketing points out that we have always had influencers in our midst, but we used to call them "tastemakers." He recalls using them for many of his past movie projects as a former publicist. "It was somebody to whom you could send a product, and they would talk about it," he explains. "Maybe they were a media personality or some other celebrity. Influencers started to really come up into the mainstream with the widespread adoption of YouTube. And the term 'influencer' came about when people started to notice these YouTubers starting trends and making an impact on society as a whole and gaining followers at surprising rates."
There are people such as travel bloggers, food writers, and others interested in travel-related topics. These people have gained large followings. The slot influencer emerged over the past few years. Their playing sessions, both live and recorded, have grown in popularity on YouTube and Twitch, and other live streaming services.
Uber-popular YouTubers are also starting to utilize TikTok, and although the platform currently seems incongruent with our core audiences, there is still an opportunity for short-form videos. This trend adds another question to the ones already spinning in our heads.
There is no denying the reach influencers have. You can work with influencers in your industry to reach a larger audience and create more trustworthiness for your brand.
Email marketing
Email marketing is another tool that saw exponential growth in effectiveness thanks to the COVID pandemic. A valuable resource due to its immediacy, scalability and cost-effectiveness, email provides the opportunity to deliver offers and messages without the lead time (and cost) of printing and mail delivery. With email, supplemental offers are truly maximized as they allow us to address business issues faster than ever.
To maximize the effectiveness of email marketing campaigns, it is vital to understand how to create compelling content that resonates with your target audience and maintain an optimal cadence that keeps customers engaged without overwhelming them with too many messages. Additionally, keeping up-to-date on the latest regulatory requirements is essential for staying compliant with industry guidelines (as breaching these laws can lead to severe consequences for companies.) When properly executed, email marketing can make a powerful impact and help drive strong business outcomes and provide a more significant return on investment when implemented with consideration for factors like these.
Upskill for the Latest Marketing Trends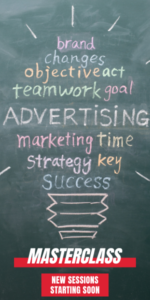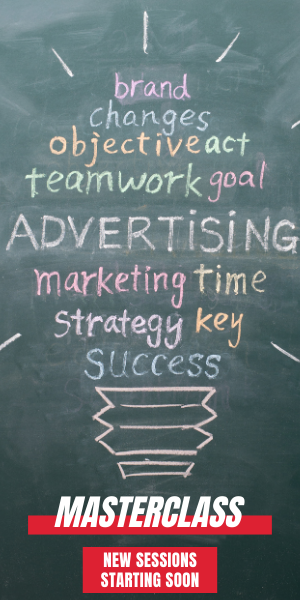 During 2020, roughly half of all workplace learning was outright canceled. Naturally, we started to rely more on online training and virtual classrooms. This new shift creates the opportunity to build a library of training and professional development tools. Hopefully, this has removed some of the stigmas behind online education.
And although employees have always loved to go to conferences to "hang out," people mostly prefer online training for their learning. Current surveys suggest that about three-quarters of employees prefer online training resources. Some say it is because they are so easily updated that they always stay current and relevant to their jobs. Most explain that the convenience of online learning schedules means they can fit the training while staying on top of their regular duties. If you've ever gone away to a 3-day conference and come back to what seems like a month's backlog of work, you know what they mean. Virtual training is the new normal.
As a CMO, Director, or Manager, you always look for the latest marketing and training trends. Knowing what your team needs to stay ahead of the competition is essential for keeping your business one step ahead. To help you out, here are some of the most important trends in marketing training and development that you should be aware of.
Training and Development Trend #1: Distance learning
As more and more workers move from a corporate office environment to shared office space or their garage, more learners are leaning into distance learning or "virtual classrooms" that offer instructor-led training with both live and recorded options.
I have mentioned previously how much I loved the Spin Sucks Modern Blogging Masterclass. It is the inspiration behind how we deliver the Casino Advertising Masterclass. It was a regularly scheduled call led by Gini Dietrich. Everyone on the call had the opportunity to participate and ask questions. However, when the call didn't align with my other responsibilities, I could watch the video and follow up with questions that may have needed to be answered.
Online learning platforms such as Udemy and Coursera offer courses on topics ranging from SEO to social media marketing. These platforms allow users to gain knowledge quickly and efficiently without attending an in-person class or taking a course at a university. The convenience and cost savings associated with these platforms make them attractive options for marketers looking to stay up-to-date with the latest trends without breaking their budgets.
LInkedIn Learning hosts a library of training that you can take at your desk if you are advancing in your role, transitioning to a new one or want to learn something new.
Training and Development Trend #2: Gamification
Gamification has been a buzzword for a while now. More and more companies are using gamification to encourage learning, particularly by millennial employees, because it is an effective way to engage employees in training and development. By using game elements such as points, leaderboards, achievements, and badges, marketers can create an engaging learning environment that encourages employees to participate and learn more effectively. This type of learning also allows employees to learn at their own pace by providing feedback on their performance. Gamification is becoming increasingly popular among companies as it offers a unique way to train and develop employees while fostering a fun atmosphere that encourages team collaboration.
Studies show that enjoyability is an increasingly important metric in the workplace, with turnover rates on the rise. Many companies have identified a need for better employee engagement and have found a solution in gamification. They use game elements and prizes in onboarding and training to make tedious or unpleasant (but essential) tasks more enjoyable. Survey response rates have increased by as much as 500% in some cases simply by incorporating prizes. Spikes in employee of the month nominations and even smoking cessation programs (replacing the 15-minute smoke break with social gaming sessions) have improved. The possibilities for human resources are endless.
Training and Development Trend #3: Microlearning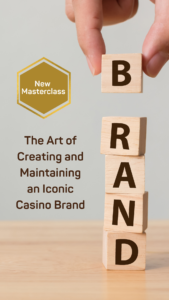 Microlearning is another trend gaining traction within the marketing world. It involves breaking down complex topics into smaller chunks that learners can easily digest over shorter periods. This type of learning is great for busy schedules or short attention spans. It requires less time commitment than traditional training methods such as lectures or seminars but still provides valuable information quickly and efficiently. Microlearning also allows marketers to focus on specific topics rather than having to cover a wide range of content which can help ensure that they get all the information they need without feeling overwhelmed or overwhelmed by too much information at once. 
Training and Development Trend #4: Mass Customization
Mass customization refers more to development than training or learning. It is a way of developing a career path for the individual. Ongoing observation and evaluation help identify what skills a learner already possesses and which need enhancement. Activities, mentor meetings, and reading related articles are combined into a personalized career development plan.
Training and Development Trend #5: Off-site Training
Removed from their day-to-day work environments, employees are more likely to focus and be motivated at off-site training events, particularly if they are not tempted to check emails for return calls during the day. There is no sneaking away or putting your ring on mute at an off-site event. In addition, off-site events tend to be more memorable and exciting, creating enhanced experiences and improving material retention. Participants usually returned energized and ready to try new things.
Unsurprisingly, employee training and development are becoming more critical than ever. The best way to understand what each marketing evolution means for your business and how you can use them to your advantage is through training and education.
Keeping up with the latest marketing training and development trends is essential if you want your team to remain competitive in today's ever-changing market landscape. By utilizing online learning platforms, gamification strategies, and microlearning approaches, you can quickly provide your team with valuable skillsets while also creating an engaging learning environment that will foster collaboration amongst teams while offering flexibility in pacing and content focus areas. No matter what approach best suits your team's needs, staying up-to-date with the latest trends will help ensure that your business stays ahead of its competitors when it comes to providing quality customer service experiences through well-trained teams across all departments!
Summary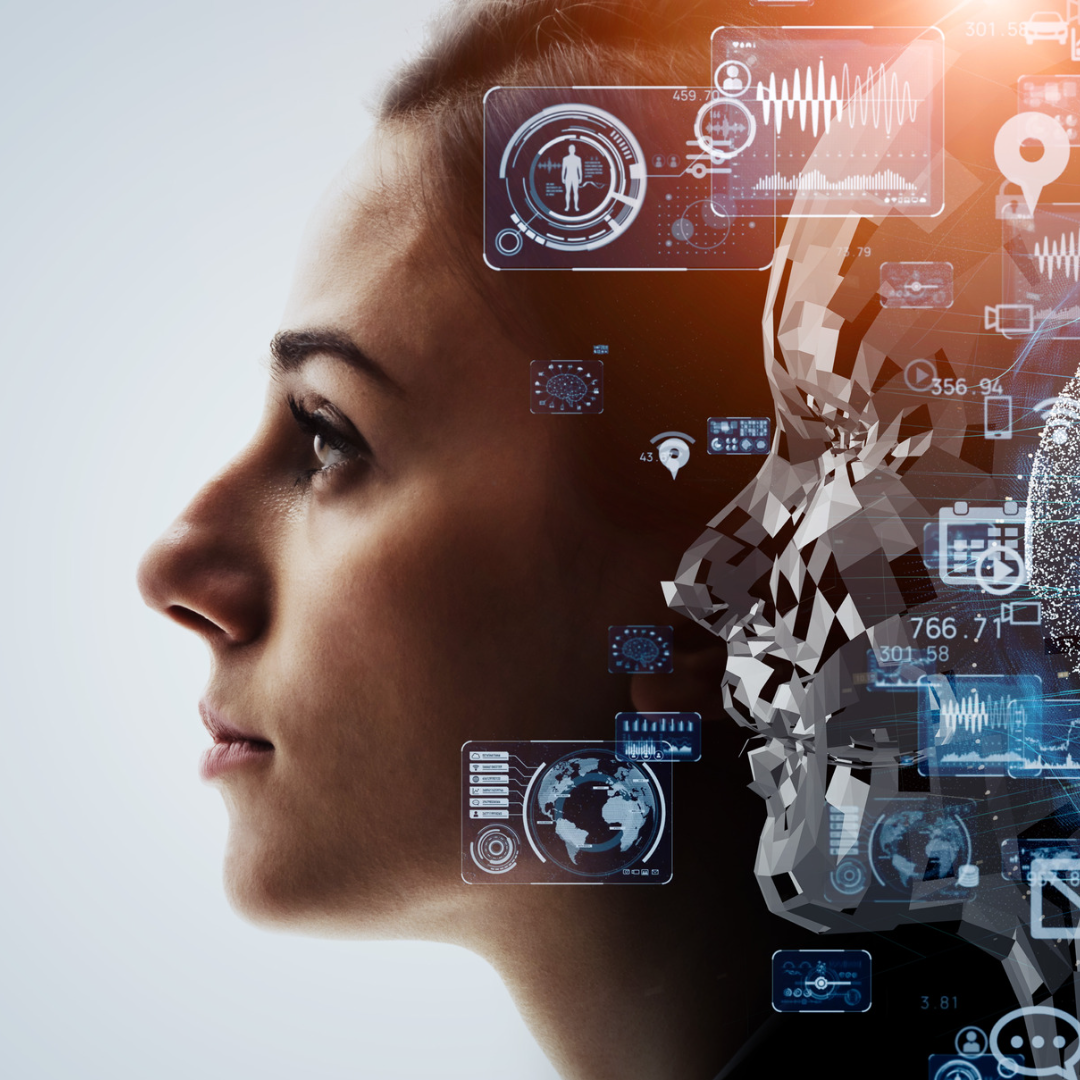 Article Name
5 Marketing Trends and the Training that will Help you Master Them
Description
Wondering what marketing trends will impact us in 2023? Check out this post for a sneak peek and info on how to get the training you need to stay ahead of the curve.
Author
Publisher Name
Publisher Logo