Each year, businesses invest millions of dollars in talent acquisition. Did you know that nearly one third of new employees quit their jobs after six months? One of the major reasons they leave is lack of training. Proper training can make an employee feel empowered to drive their own success.
Let me share a bit of a recent conversation.
"Do you have something to evaluate INSERT POSITION HERE?"
"Maybe. What are their goals?"
Silence.
Then I had another call were a manager let me know that the organization needed to "engage" the marketing team more. Without saying another word, my first assumption was that the team was probably struggling…and it, more than likely, was a result of being a little over their heads.
Time and time again, I have found managers putting "nice" people into roles and letting them figure out how to do their jobs. SMH…
What if we provided these nice people with some training? What if we gave them the tools they needed to be successful?
After numerous conversations, I have concluded that there are some common areas where marketing gurus-to-be could use a little help.
Understanding the relationship between what you do and the desired result
The unfortunate conundrum we often find ourselves in is the inability to correlate marketing efforts with financial goals. If you're in an e-commerce vertical, it's a little easier because you can track your sources. In a smart sales organization, you can typically assign attribution to leads, but when you're using mass media it can get tricky. Marketing needs to be aligned with the financial goals and those goals should be created with input from the marketing team. Closed-loop marketing should be the order of the day, as well as regular review of successes, failures and those efforts that didn't quite make it.
Proving the efficacy of social media
New positions are cropping up every year but we're still facing the challenge of proving the ROI on these efforts because we're trying to tie specific efforts to a revenue number. Additionally, there is still confusion as to which networks work for us today, and what role they will play tomorrow. So, how can you be successful? First you need to be open to lots of changes…LOTS of changes. You must also understand the community and what they want from your social efforts. Finally, you must understand what the important metrics are.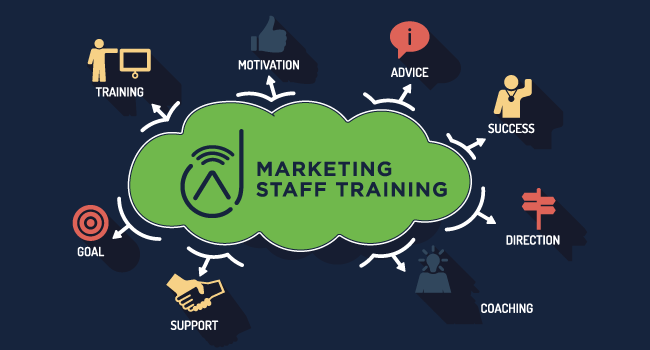 Website – how and why it works and the role it has in reaching your goals
I remember the day when companies first started creating websites. They were not much more than digital versions of their brochures. The current landscape of websites is very different. Websites now play a different role – one of creating some sort of revenue stream. Understanding the traffic that is coming to your website, the path visitors take, what content they are consuming and in what manner are table stakes now. This can't be the exclusive purview of a "webmaster". Every marketer on the team needs to understand this. Fun fact, you can evaluate your PR efforts with one quick view of your analytics. Goodbye clipping books and average ad equivalencies!
SEO and the role of Content Marketing
SEO IS a complicated set of tools, and one left to experts. However, not understanding the basics could leave you with high volume, low quality traffic and a significant bill from those experts. To manage your SEO efforts, you should first understand what sets you apart from your competition. This will help you narrow down the keywords you will work with. I have a client in the doggie bandana business. You would think that would be a narrow market. It isn't. A quick check of the Google Keyword Tool (something every marketer should be using) shows nearly 15,000 monthly searches and high competition for the phrase which means a PPC effort could get pricey and not produce a satisfactory amount of sales. As the agency she's entrusted, our job is to find ways to differentiate her online – enough so that she can stand somewhat alone, but not so alone that no one is going to find her.
This understanding of the keywords that will lead customers to your website can also assist you in framing a content strategy and developing the content that will answer the questions your customers are asking. This is particularly valuable if you're in the B2B space. There's no question that your customers are asking questions and looking for answers. The question is if you will have those answers available for them.

Analysis
Ultimately a marketer must be able to analyze their efforts and understand which programs are making the impact that is required to reach their goals. This is no longer a skill that is the exclusive to the finance department, it's one all marketers need. Understanding what efforts are creating business and which are creating clutter is going to be of utmost importance as marketing channels continue to explode.
How do you go from a list of training topics to a great marketing team? One piece at a time. Enrichment is one of the best ways to ensure retention of great employees and a high level of job satisfaction. Training can often feel like a burden but matching the skills and preferred learning methods to your team will net you great results. Luckily, there is a myriad of options for training.
Over the next few months, we'll share our thoughts and ideas on marketing training.