You've hired your best talent. You've provided them with a roadmap to success and continuous training. Now you must allow them to act like the marketers you need
Welcome to Drivetime Marketing!
Among the many things business leaders need to do – developing revenue pipelines and ensuring the future of the operations – the biggest piece of the puzzle could be in developing a team that will continue to be engaged and productive. Finding this great talent could possibly be one of the hardest things to do, particularly if you're a smaller and/or growing business. According to research, about half of small business owners point to the hiring of new employees as their top challenge.
More research had indicated only 12% of marketing and advertising executives planned to add new positions; 20% didn't plan to fill vacated positions.
And, even if they were planning on filling the positions, it's possible they wouldn't be able to.
Unemployment is a bit of a double-edged sword. The labor market is near full employment. The unemployment rate for many key roles is just 1 or 2 percent.  Job openings remain at record high levels.
It's the perfect storm of needing the staff but being constrained in our ability to fill those roles.
There is absolutely no question that as leaders we want to hire the best team possible, and it's not always a matter of offering the best salary.
It makes sense to conclude you may have to hire the right person and invest in their ability to grow their skills AND your business.
But, there are many things that go into developing a great marketing team.
First – and again, I know, broken record. Do you even remember broken records? LOL!
First, you have to Understand what you need in terms of where your strategy is leading you.
One of the smartest things you can do when building a marketing team is to understand your business strategy and goals. This will allow you to be focused and lean. Concentrate on what skills you need on your team to reach your goals.
All the other skills become "nice to have" and shouldn't be the key to making a hiring decision.
I know I'm going to get some flak for this, but…If your target customers aren't using social media, why hire a social media expert when you really need a database person? If you have to make a splash, then someone who can manage your advertising and media is key. Growing a database? Building an online commerce site? Once you know what you need, you can identify who you need.
Don't assume specific experience is a must have.
It's easy to assume you need every person on the team to have X number of years of experience in marketing, but when you're building a team, you need to mix in some inexperienced yet bright people.
I am proud to say I've hired a couple of brand and advertising managers who came from backgrounds that were not specific to the role I was filling.
Both candidates were bright, eager and smart…really smart. They actually questioned me as to why I was considering them. But I knew they had the ability to apply the talents and skills the already had to these new challenges and make them their own.
I could teach them the how's, but I needed to have staff that could then take the tasks and run with them.
In addition, their inexperience kind of let us take a rookie view with everything we did. Every time they asked "why", they kept us honest to our strategies. And when we weren't, we could suddenly see it clearly.
But you have to have SOME basic skills in mind. A former boss who once worked for a trendy, successful hotel impresario once told me he used to hire front desk staff to give a certain look to the brand because he believed he could train for skill but look and brand were not trainable.
But you tell me. When you've been traveling for hours and just need to check in to your room, do you need trendy looking staff or someone skilled at check-in? It's nice to have both, but my advice is not too let surface looks fool you in physical presence or in skills. Dig deep for both your sakes.
Marketing doesn't live in a bubble.
One of our more important mantras we live by is "marketing is responsible for revenue".
When you put it that way, you realize how important it is that you hire well and execute even better. Marketing must be integrated into all parts of the organization. When you treat marketing as if it exists outside of the operations of your organization you end up with mixed messages, promises not delivered, or worse, a product or offering that doesn't speak to the needs and desires of your target customers.
There is another side to this coin. Marketing must be able to speak the language of the organization. This means your marketers must understand things like finance, technology, your offerings in terms of market changes, trends and challenges, and even the law to an extent.
Analytics and testing are no longer exclusive to data geeks
In a field like marketing, where new platforms pop up on practically a weekly basis and algorithms are constantly shifting, it has become a standard for marketers to have a grasp of data and analytics.
Modern marketers must clarify what investments lead to results and which lead nowhere.
They must pay attention to the touchpoints that matter.
I'm not just talking about some marketing analyst sitting in a cubicle crunching numbers in some BI tool. I'm talking about everyone on the marketing team.
I'm looking at you, advertising manager.
We are all data analysts.
My fellow marketer Trent Dang says "The modern marketer absolutely cannot ignore data's contribution to their success. Even in historically "right brained" departments, leaders must know the impact promotional cannibalization and layering while advertising leaders must consider such things as Net Promoter Score and cost per acquisition. It's simply no longer good enough to only be able to throw a fun event or create a catchy ad campaign."
For my own perspective, if I could go back in time and spend more time with the planning and analysis team, I'd do it in a heartbeat.
Continuous training is continuous growth.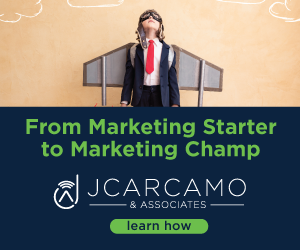 There is no question that training and development will continue to pay dividends. Industries and technologies that impact our businesses and our customers are constantly changing. It's critical to keep up. If you're left behind, it will be that much harder to recoup your market losses.
Standing still could kill your business.
Ongoing training will allow you to identify gaps that can be filled. In addition, businesses with ongoing development tend to have higher retention rates, making subsequent hiring of talent easier and more successful as you will attract better talent.
Let your marketers spread their wings.
You've hired your best talent. You've provided them with a roadmap to success and continuous training. Now you must allow them to act like the marketers you need. Often some of the biggest roadblocks to effective marketing are burdensome approval processes. In the worst cases, there can also be undue influence from those who would like to think they might be better marketers.
Heed my advice. Let your marketers do the marketing. Let them draw the lines between effort and result. Trust them to test and adjust as necessary to reach the goals.
I've seen marketing teams thwarted by the influence of multiple departments and I've seen marketing departments really produce when they are well integrated with the operations. You want the latter, not the former.
And if you need some training, give us a give us a call We'd love to show you what we can do to get your team firing on all cylinders!
That's this week's drivetime marketing. Thanks for letting me share my thoughts with you and a bit of a shameless plug for our training programs.
Join us next week for even more marketing on your drive.
If you like what you're hearing, please take a moment to give us a great rating on your favorite podcast outlet so other marketers can find us.
Send us any comments, questions or ideas at drivetimemarketingpodcast.com of find me on Twitter, LinkedIn, Facebook or Instagram.