I have a group of marketing heroes I adore. They are among the best marketers around, and they constantly challenge my thinking. Marketing expert
David Meerman Scott
is among them. At a past
Brand ManageCamp
presentation, he asked, "Do you want loyalty, or do you want fans?"
The question stayed with me because, as casino marketers, our focus seems to be perpetually focused on the concept of loyalty. Still, the reality is that even our most loyal guests can be "disloyal" at times – spending time and their dollars at a competitor and, more importantly, spending their time and dollars on other entertainment options.
If there was a silver lining to the COVID pandemic, it was that we learned many lessons – as humans, as parents, as home-bound workers, and consumers. As marketers, the biggest lesson was that our tried and true programs could no longer serve as our go-to's. We need to be much more connected and responsive. Nothing is status quo any longer.
Our focus seems to be perpetually focused on the concept of loyalty. Still, the reality is that even our most loyal guests can be "disloyal" at times.
Now is the time to invest in genuine connections with our guests, relationships so strong they will come to our defense and support even when we may be at fault. We need to invest in a love affair with our customers, and the month of February seems like a great time to start.
Our Creative Director Skeet Hanks is always likening marketing to dating someone. You start as strangers (much like a new club member). After a few interactions, we become acquaintances, and after we successfully deliver our brand promise to them repeatedly, we move into a friendship stage. See where I am going?
As guests see a consistent delivery of that experience and mutual trust, romance blossoms. Guests start to allow emotions to drive some of their decision-making. As brands, we begin to have a role in their lives. Soon, they are our most faithful fans. And, as long as the brand continues to deliver the excitement of the brand promise that attracted them to us, we can live happily ever after.
As casino marketers, we know guests like us (because their ADT and visits tell us so), or do we? Given a choice of two brands offering nearly identical offerings – say, two casinos, which would you choose? The selection might be as simple as the location for guests who are not in love with us.
In his Nobel Prize acceptance speech, 
Elie Wiesel
remarked, "The opposite of love is not hate, it's indifference." Too often, in our rush to make our numbers, we lose sight of creating love and find ourselves with guests feeling indifferent about their investment in us.
The Brand Indifference
Brands become indifferent in the consumer's mind because they fail to stand for anything. They fail to cement a spot in the consumer's mind and heart. They are not better, different, or cheaper IN THE CONSUMER'S MIND. By failing to connect with consumers, brands potentially face lower visit spending, repeat visits, and lower brand loyalty scores. Indifferent brands are often characterized as being too product-focused. Acting like commodities, they fail to separate themselves from the competition. The word "commodity" often comes up in conversations about how casinos are (or not) differentiating themselves.
Indifferent brands are often seen relying on price promotions to drive volume. For retailers, this can squeeze margins, but it can mean we are quickly upside-down in our reinvestment and offers for casino operators.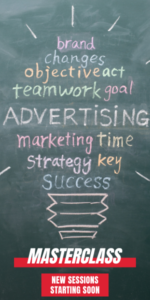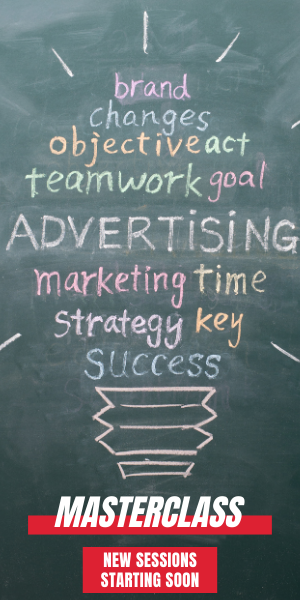 Additionally, investment in advertising and innovation becomes harder to justify without a unique ownable position in the consumer's heart and mind.
The ROL – Return on Love
But with brand love, guests will spend more time and money with you, improving the ROI on marketing programs. Ad recall and brand tracking scores may increase. Guests will be invested in our success at a profound level. For example, when Golden Nugget Las Vegas Vice President of Marketing and Advertising Holly O'Brien participated in a COVID reopening discussion, she commented that it seemed the most loyal guests were following protocols rather strictly. To her, it appeared this particular segment of their guest population was invested in the success of the reopening. That comment really hit home for me. It was part of a discussion we had almost two years later as we observed guests at a competitor property.
There is little disagreement in the thinking that those that love our brands will voluntarily tell their network and share their stories. Moreover, the products that our indifferent brethren are so focused on may be launched more successfully by us because our most loyal guests will be automatically curious about what is new.
Lastly, our internal stakeholders will become much more active. Brainstorming sessions will be a draw rather than yet another meeting, and our vendor partners are more likely to be excited to be a part of our circle, even going so far as bragging.
Love is all Around
There are examples of brand love all around us. We see them typically in other industries. With love comes "bigger" news stories, but is no indication we can't get there. The casino industry is rich in a history of iconic brands. These brands rose to that level because of the customers who loved, cherished, and possibly defended the brands. It is one of the reasons I am so excited to see Bally's rise from the proverbial ashes. It is why Eldorado opted to adopt the historic Caesars moniker rather than moving forward with their no-less iconic brand. Our industry has created near-magical experiences that have inspired generations, and we are nowhere close to the finish line.
Modern-day Brand Love Shows Up in a Variety of Ways
It is no surprise to find Amazon, YouTube, Spotify, and Disney occupying four of the top five spots in NetBase Quid's latest
Brand Passion Report
, particularly given the radical shift from roaming the streets to staying at home. However, many brands hovering near those top spots illustrate the importance of brand love.
Brands like Apple, Nike, and Sephora develop an almost cult-like environment. How else would you explain standing in line (seemingly immune to the high price point) for a new piece of technology that you could easily order if you were just willing to wait a week? How else to explain the tattooing of a brand logo on someone's person?
Away luggage found a way to solve the issue of carry-on luggage uniquely. As airlines became stricter with carry-ons, travelers dreaded discovering their carefully-packed bags too big for the overhead compartment. Away eliminated this dreaded issue and made it easy to travel. As a perpetual no-carry-on traveler, my biggest complaint was seeing my bag come through the luggage carousel damaged. After replacing two suitcases in less than a year, I discovered a brand that I now love.
Furthermore, I have recruited other ambassadors. Briggs and Riley's no-fault repair means I never worry about the damage. They show their love for me by not asking questions and getting the job done. I love them in return and recommend them to others.
How Do You Create Love?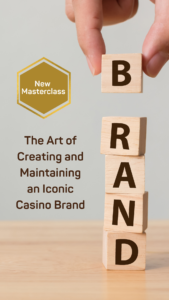 In the 2004 publication, The Lovemarks Effect, Kevin Roberts proposed a theory that three factors create a love for a brand:
Mystery – Does it inspire the customer (perhaps seducing them to dream)?

Sensuality – How the brand is experienced with the senses.

Intimacy – Can an emotional relationship be created?
The first step is to understand where you are on the relationship spectrum. Then, you can focus on moving your relationship along. Are you still a bit of an unknown? Have you succumb to temptation and fallen into indifference? Are you starting to fall in love?
If you are in the unknown stage (for instance, expanding into a new market), you want to focus on standing out and being noticed. Understand the consumer benefit and create an expression of that benefit. Then build everything around that idea, both internally and externally, and passionately express that position and promise until it becomes a rallying point. Most importantly, keep your focus steady. At this stage, it is tempting to throw out one idea for the other when we do not get immediate results. Remember the dating scenario. We don't often strike gold on the first pass.
"Creating a love affair doesn't require the innovation of new technologies or tools. It requires the ability to get curious and to rethink resources that already exist, and to explore how to use the tools you have in new, interesting ways." –Twenty Four 7 Founder Mimi Lettinuch
Develop an action plan for this stage in your brand love journey to include core messages, marketing communications, and the guest and team member journeys. Launch this initiative to build awareness with all of your stakeholders. Use the energy of your early adopters for momentum.
For indifferent brands, the focus should be to establish a clear position and differentiation in consumers' minds. It would be best to focus on proving your point of differentiation that attracted your early adopters. Cement your idea to stand apart from the clutter in the market. Continue to put passion and emotion into your touchpoints.
Suppose you are starting this journey at the point of indifference. In that case, you should develop a new or evolved positioning or perhaps reinforce your current positioning to shift the current mindset. Examine the gaps between the brand promise and the experience. Find ways to fill those. Additionally, it would help if you increase your brand's share of mind. Whether that means expanding advertising or increasing mail and touchpoints, you want to draw more attention to yourself (than your competitors) by proving you are better or different. This is an excellent stage to use the
PESO model of communications
.
As guests begin engaging with you and showing they like you, you want to separate even more from the pack and create unique experiences. With an established success in the market, your brand promise may be precisely what guests desire. However, you may still lack the emotional bond with your brand. Many marketers err by assuming the engagement can continue without assistance. They might cut back on touchpoints such as advertising. However, this is the stage where you can become most vulnerable as competitors move in and build up their awareness, tempting guests to go elsewhere. As a result, a brand may spend more on promotions to regain the lost attachment. Rather than reducing or eliminating touchpoints, consider layering in emotional benefits to create stronger bonds and refining your marketing strategies to reach those most likely to build a bond rather than using the shotgun approach to marketing.
Your action plan aims to increase visits and spending, adding to the guest experience by cross-selling and creating a routine around your brand.
Grow the Love
Once love starts to blossom, keep tugging at the emotions and reinforce your bond with your most loyal guests so they will begin to speak on your behalf. Brands will see further increases in visits and spending at this stage as it becomes a significant part of the guest's life. We often see this happening at the VIP level, where hosts become like family. They start celebrating life events with guests much like they celebrate life events with their natural families. While marketing spending on each person may be higher, the return for that investment becomes a more significant percentage. Marketing is more efficient as it opens up a pathway to increase revenue. Moreover, net promoter scores, word-of-mouth marketing, and positive reviews increase.
But, there is still work to be done. Brands at this stage must continue to identify unique ways to tighten the bonds with our most valued guests. Create a community of brand fans. Create memory-building
brand rituals
that will be special to guests. Constantly challenge and perfect the guest experience. Identify gaps and fill them before the competition does.
Customers can remain in love with a brand for years and, in some cases, all of their lives. Besotted customers will forgive mistakes and look to contribute to the brand's success. However, unlike unconditional love between two people, the love between a consumer and a brand is somewhat egotistical. Consumers can quickly fall out of love with brands that do not continue to differentiate themselves, provide outstanding guest experiences, or start to ignore them (or worse, forget them).

A Checklist for Brand Love
Show up

Tap into emotions.

Listen genuinely to customers and understand why they are investing in the relationship.

Create lasting connection through every touchpoint

Reexamine your tone in your communications. Looking at a variety of annual reports and press releases, you will start to see a decline in the use of the word "customer." The term generally implies an exchange of money for a product or service. They need to be coaxed (in most cases with an offer) into visiting. Fans, guests, advocates, and ambassadors choose to visit because they have connected with our brands. They give us their hearts and share our messages. You wouldn't see Disney referring to their advocates and guests as customers.

Maintain a high level of personal identification with the brand's core values. This level of clarity will outperform price (along with price wars) every time.

Love the customer you have today before focusing on whom you do not. Ignoring your core customer can be a death wish for the brand. Harley-Davidson is in a current turnaround because they were so focused on attracting new customers they lost sight of the ones they had by producing small, less powerful models. Harley-Davidson failed to attract new customers, but additionally, they turned off their core customers. Furthermore, they discounted their core bigger bikes, further hurting the brand and the love of their customers.
Roses are red. Violets are blue. Love makes customers choose you.
A version of this column appeared in the February 2021 issue of GGB Magazine.