By Madeline Gordon
You may not realize it, but you are constantly building your personal brand. The style of golf you play, the way you carry yourself and the quality of your interactions with others all work to establish the persona that becomes your unique brand. So how do you create a positive brand, even at a young age, that is natural and a true product o your personality?
For answers to those questions. I sought out Julia Carcamo, president and chief brand strategist at J Carcamo & Associates, a brand development and marketing strategy firm based out of Marrero, Louisiana. She was instrumental in the opening and branding of Steve Wynn's signature resort, Wynn Las Vegas, and she co-founded espÑOLA, a Hispanic marketing and engagement agency, among other achievements. Here are some of her insights.
Madeline: Let me start right off with the basic question. What is image?
Julia: That's a great place to start, but not such a basic question. Many companies think of their image as the products they sell. People generally think of image as the way they look, but it really is deeper than that. It is a reflection like a mirror, but what you see isn't always what a friend or potential sponsor may see. What they see is your actual image. So, I guess a good summary is that image is everything about you – the way you dress, the way you approach school or your sport, the way you act, and, of course, how you look.
Madeline: What's your advice regarding personal behavior and social media?
Julia: In today's world, nothing is ever private – either because you're posting something or your friends are tagging you in something. It's a very fine line. You're young. You need to be enjoying life. You have lots of years ahead of you to be serious and boring. So, I say have fun, but before you do something disastrous, listen to that little voice in your head. Sometimes it's really loud and says, "STOP! What are you? Crazy?" sometimes it only whispers, "Hey, maybe this isn't such a great idea." Listen to it. You may think of taking a little gamble on something because you're among friends, bur if your plan is to be in professional sports and really be successful, you have to understand that little mistakes could have big repercussions. Lastly, it's important to realize that nothing truly goes away.
Madeline: What are some of the first steps you would take to start building an image?
Julia: Think about what you want to be when you grow up. I know it sounds silly, but I even give that advice to companies. Where do you see yourself when you're at your peak? Are you looking to play golf because you love the game and all you want to do is play? Or do you want to play the game, win and get sponsors? Let's face it – sponsorships are where the money is. Sponsors want a winner, but sponsors also want to partner with a golfer who is like their company. If you're doing work for different local causes, a sponsor that values community will love you. If you're a high-performance golfer, a company like Nike will love you. But don't get hung up on a particular brand. Understand who they are and think about whether you are a good match for them AND if they're a good match for you.
Madeline: What is the most important thing to remember about your brand?
Julia: The most important thing is to be yourself. There have been cases when agents have encouraged athletes to be one thing when, in truth, the image created was not really them. This is never a permanent image because, at some point, the athlete does something that is true to them (good or bad) and then everything starts to fall apart. A strong brand image is one that develop over time. It is not something that someone can develop for you. And you don't really decide, either. You just are.
---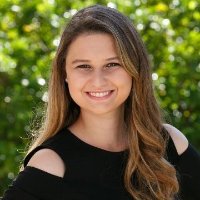 This article originally appeared in the January 2017 issue of Junior Golf Magazine. It was written by Madeline Gordon, a business major at Lehigh University and an outstanding young golfer in her own right. Madeline also happens to be the daughter of a former co-worker.