This is the first of our
Casino Marketing Boot Camp
recaps, but perhaps the one I feel may provide us with the most valuable lessons – how complacency creeps into our business and what we can do to avoid it.
First, a little background. Casino Marketing Boot Camp is designed to give casino marketers a 360-degree view of the tools and techniques we need to grow our operations (and, frankly, our careers). We believe that viewpoints from outside (in addition to inside) the industry often give us some of our best "aha moments."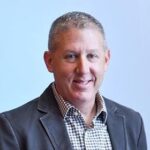 Attendees have benefitted from conversations with leaders from the Winter Park, Colorado attractions, and New Orleans homegrown
Dat Dog
. This year,
Brand ManageCamp
founder
Len Herstein
shared a few lessons from his upcoming book, "Be Vigilant! Strategies to Stop Complacency, Improve Performance, and Safeguard Success."
Disrupt or Be Disrupted
At the last in-person Brand MangeCamp gathering, there was a great discussion about how new entries and shifting consumer preferences might reframe the expectation customers may have even if they are not comparing apples to apples.
Consider how Uber, Amazon, and Instacart have disrupted our expectations of businesses.
When I need a ride, I pull out my phone. I tell Uber (or Lyft) where I want to go. The app already has my payment information. So, I don't have to swipe my credit card or (heaven forbid) look for cash. I don't even have to calculate a tip because that is as easy as tapping my finger on an option.
These and other digital providers have created (a genuine) ease in everyday business transactions. These frictionless experiences become the standard by which customers compare anyone.
Because there are many ways people could be spending their money and easier ways to do so, we have to ask ourselves, "How do we, as casino operators and providers of fun and excitement, reduce friction for our guests?"
Competition Blindness
Herstein adds that often the incumbent in the industry can become complacent and fail to see competition coming from outside forces. Sure, if another casino announces plans to build nearby, we go on high alert. We have a game plan for putting them in their place (second place or worse), but it's when competition creates a new category or disruption that we can find ourselves ill-prepared.
Consider the Uber example and what is probably THE iconic taxi market: New York City. Can you imagine a movie or television show where the heroine doesn't step off the curb and hand raised calls out, "Taxi!" Today, being transported by a stranger in a car is much more silent and less iconic.
"There was a time where taxi medallions would go for a million dollars," recalls Herstein. That was just for the right to have your taxi on the city streets. It didn't guarantee business, but it was brisk nonetheless.
"They (cab drivers) had the opportunity to make things easier for people and to make it more comfortable," continues Herstein. They didn't because they didn't perceive competition other than limousine or sedan services (priced higher.) The fact is they considered themselves as a bit of a price-based monopoly.
If you examine the evolution, you will find nothing that Uber has done that wasn't available to the taxi industry. However, all signs were ignored every because they perceive they had the power.
That all works until it doesn't.
This is an important lesson for operations in an established market. You might feel like everybody's loyal to you and everybody's going to come to you. That is until they go somewhere else.
We've seen it happen when neighboring states have added sports betting or VLTs. We see VLTs as inferior to the environmental experiences we create. We know the payouts aren't even competitive. However, they can be perceived as "easy."
Additionally, when you're the market leader, it can become easier to discount the threats even when you see them coming.  It becomes easy to look at something like VLTs and think, "It's a gas station. That's not the same as us. That's not the same experience we know our customers want." Before long, you start seeing that perhaps that lesser offer is chipping away at our business. First, we start seeing one less trip, then two, then…
Moreover, we saw many disruptions to our business in 2020 that went beyond a virus and the resulting restrictions as guests found other ways to entertain themselves.

Where will the disruption to your business come from, and how do you get ahead of that? How do you become the disruptor instead of the disrupted? We already see a displacement of our revenue as we race to create online offerings.
Herstein says, "the goal is to have someone  whose role in your organization, or at least part of their role, is identifying threats, bringing them to the forefront, and giving them the attention they deserve so that everybody can scenario play."
Herstein is also a reserve sheriff's deputy in Douglas County, Colorado, where scenario planning is a big part of staying aware.
"I do it all the time," he says.  "We're playing scenarios in our head all day long." He notes that even those without a badge do this.
What would happen if…?
What would happen if something happened at my kid's school today?
What would happen if something happened in the store I was shopping in?
Herstein admits that it is a "fine line between paranoia and vigilance, but you have to get yourself and your organization into the habit of continually asking what if and making it part of the process."
"Not waiting for things to pop up, but continually asking 'what if this were to happen?"  he continues. "You have to play that what-if game with yourself all the time and assign the right amount of attention to things, even if they seem unlikely."
Who is on the lookout?
We must see oncoming threats we might defend against versus having to repair the damage. Someone on your team must be responsible for being on the lookout for potential threats.
Some operations have fully staffed research teams for this assignment. Still, this function could effectively be completed in the hands of anyone of an inquisitive nature, someone keeping track of trends and keeping their finger on the market's pulse. It's worth reiterating that this person would see competition where a less inquisitive person would not.
The goal is not to lose sight of everything around you but to constantly look into areas that may seem to have no relation. Scan the news daily. Take an interest in unrelated industries to see what might be influencing consumers. It behooves all of us, as marketers, to look at other resources and other industries because while we tend to focus on the casino industry as a matter of practice, we mirror many other businesses. Moreover, as casinos are now generally as close as a drive, the creative idea that can give us an advantage is always a plus.
Be curious.
Code 3 Rollout
Among the lessons in his upcoming book, Herstein also shared the concept of a Code 3 Rollout. Law enforcement designates a point person for the problem, while others set up a perimeter meant to protect those who are addressing the problem directly.
The concept struck me. When there is a problem, we know how to focus on it to find the solution, but how often is someone stepping away to see what else could be happening as a result or consequence.
"Yeah, no, that's absolutely true," observed Herstein. "You have people who are focused on the problem," he continues. However, the role of the perimeter is just as important because it serves to " protect" or insulate those people who are working on the problem. In a business environment, this perimeter can address all of the day-to-day elements that have to keep moving. At the same time, dedicated resources are focused on a specific challenge.
The All-Important Debrief
One of the things that the casino industry does well and consistently is the proforma and post-forma processes. More than likely, they are a standard for your events and direct mail. We generally focus on the dollars and cents. We review how much was spent and whether it provided us with the projected or needed return on our investment of dollars.
We did well.
We did great.
We didn't do so well, but it's worth improving and doing again.
We did badly, and we've learned valuable lessons.
Herstein points to the concept of a debrief being more than dollars and cents. A debrief also addresses "so what" or "now what."
That next step can bring an entirely different perspective to a post-forma. Don't you think?
There are great examples of this in practice. At
IP Casino Resort & Spa
in Biloxi, Mississippi, pre and post-event reporting include feedback from all departments so that anecdotal information can also be included and improve future iterations. Their 360-degree view of activities ensures they create the best experiences for the brand, guests, and team members.
On the Flipside
These concepts discussed in Herstein's book could work just as well in reverse.  Considering how your competition is likely to become complacent, you must ask yourself, "Where are they likely to be complacent? And how can I attack that now?"