The aftermath of a crisis can be harrowing for any brand. Brands that fail to adapt to changing circumstances face a challenge in maintaining their purpose. This article explores how to keep your brand relevant after a crisis (and quite possibly before and during a crisis.)
As casinos reopened following COVID shutdowns and guests began to return to their favorite slot machines, how we approached and leveraged our brands was more critical than ever. How we engaged with our guests and team members took on more weight than ever.
In pre-pandemic days, the creation of remarkable guest experiences had practically become a religion in any industry. Our branding was often a reflection of our triumphs in that area. Changing demographics (and the values associated with newer, younger generations) and an overall shift in our desires have made experiences even more important. For casino operators, large and small, our experiences are grounded in entertainment. However, how we craft and deliver that experience is as distinctive as a snowflake (or at least it should be.)
COVID was just the beginning of the series of crises that touched us all in some form or another, and the nuances of our brands sat firmly (sometimes uncomfortably) in the spotlight.
We operate in an industry where brand confusion is quietly accepted — the same slots, same table games, and a variation of restaurants and hotel rooms. While we all genuinely believe we are communicating clearly, consistently, and uniquely, our customers often see only slight differences — if they see them at all. Cover the logo of almost any casino ad, and it could be anyone.
Regardless of the source, a crisis or disaster can cause an upheaval in how we operate our business, but more importantly, how customers live their lives and the decisions and choice they may be forced to make. Although the foundation of branding is the promise we make to customers, a crisis can cause us to forget or change without notification to the customer. A crisis can force you to reevaluate your brand as cracks begin to widen when emotions are running high. Companies that do not lean into their brand values or, if need be, evolve are likely to suffer.
I have often said brands are living organisms. They change and grow over time. However, there are some things you can do to not only prepare your brand for the next crisis but to prepare it to grow and thrive.
Audit the Current State of Your Brand.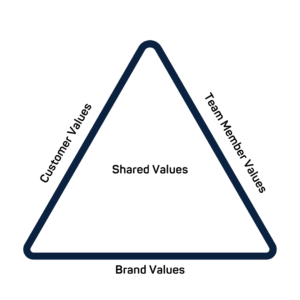 The most valuable asset your company currently possesses is your brand. Ongoing tracking of metrics linked to where you stand against the competition can aid you in avoiding a nasty surprise.
Maintain ongoing conversations with customers and those of your competition through both informal and formal research. Understand and agree to goals, set benchmarks, and regularly check for changes. Monitor trends that have the potential to impact your brand and your business. This can help you understand and identify early warning signs and give you a jump on the issues.
To get started, ask yourself these questions: What does my brand stand for? How well do I communicate that message? Do our products and services align with our brand? If not, what changes need to happen?
Understanding shared values can strengthen your brand today so that it is ready for anything the future holds. What values do your brand, customers, and team members have in common, and how can they influence how, what, where and when we communicate?
Be Transparent with Stakeholders
Transparency is key to maintaining a long-term relationship with anyone, but for brands, being true to your foundation will aid your growth. This is true on a typical day but even more crucial during a time of crisis and the time following. Lest you assume this is only something to remember during a pandemic or a natural disaster, you must understand that a problem can be at our doorsteps with a simple change to a policy. Think about changing a direct mail offer or the structure of your players club.
Companies should clearly communicate what happened, why, and how they plan to move forward. They also need to explain any actions taken by management. This will help stakeholders understand the situation and feel more comfortable with the new direction. So rather than blaming the brand, they might understand the business decision (which is not to say they will like the decision.)
During times of crisis, being true to your brand is the foundation of everything you do beyond that. The market, your customers and your employees all know you for who you are — warts and all. If you try to be something else during a time of crisis, everyone will see right through it. Be true to who you are. If you can't, maybe it's time to reevaluate what your brand stands for. – Brian Fugere, symplr
Transparency, however, only exists in the mind of the recipient. As marketers, we must respect stakeholders and understand how stakeholders can listen may have been altered. We must meet them where they are. Maintaining a relationship with stakeholders requires a brand to listen. Prioritize knowledge and information over pushing a narrative and equip team members with the tools that will empower them to react according to the needs of the stakeholder and the brand.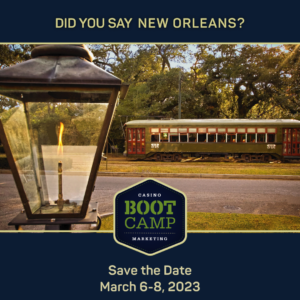 Be Purposeful.
More than having a purpose for your brand, we must also be purposeful in the experiences we create as brand leaders. Good brand strategies should have a foundation built on the brand's purpose, but these can often be significant concepts that are difficult to comprehend at the line-employee level. Therefore it is vital that marketers can break the promise down to an execution level to create a consistent narrative from touchpoint to touchpoint. As they say, a brand is only as strong as its weakest link.
"Break the promise, and you break the brand."
However, the by-product of working together on this level of consistency is that brands and the teams behind them find a common purpose to rally around while breaking down silos. The brand purpose is translated into easy ways to communicate and operate. Additionally, as a crisis might leave stakeholders searching for a message that resonates, a unified, consistent purpose might give them a reason to listen more closely to your message.
Being purposeful will also help you avoid using identical language or approaches during a crisis (such as the ubiquitous "we're all in this together"). A clear brand enables you to identify where your opinion is suitable and when it's better to observe first. I know this will rub some people the wrong way because some feel brands owe it to their communities to make a statement or take a position, but your brand may not be suitable for that type of message.
Don't Be Afraid to Pivot.
During and after a crisis, brands may find they need to pivot a bit. Consumer attitudes take on a significant adjustment, but as brand managers, we must take care that these pivots do not knock us entirely off our base (unless, for some reason, the brand has indeed completely become new).
It's not uncommon for businesses to shift focus when faced with an unexpected event. Some experts believe that crises are opportunities to make changes. If a company operates under one set of assumptions, it might need to adjust its strategy.
Large or small brands can find themselves with sizable brand-defining moments. These moments are opportunities to recognize the most genuine parts of our brands and to consider how our brands influence the lives of stakeholders.
A company's brand is its promise to customers. It's not just a logo or slogan; it's an entire set of beliefs and expectations. So when a crisis hits, it's critical to focus on the future. That means communicating clearly what happened, why, and how the company plans to move forward.
Summary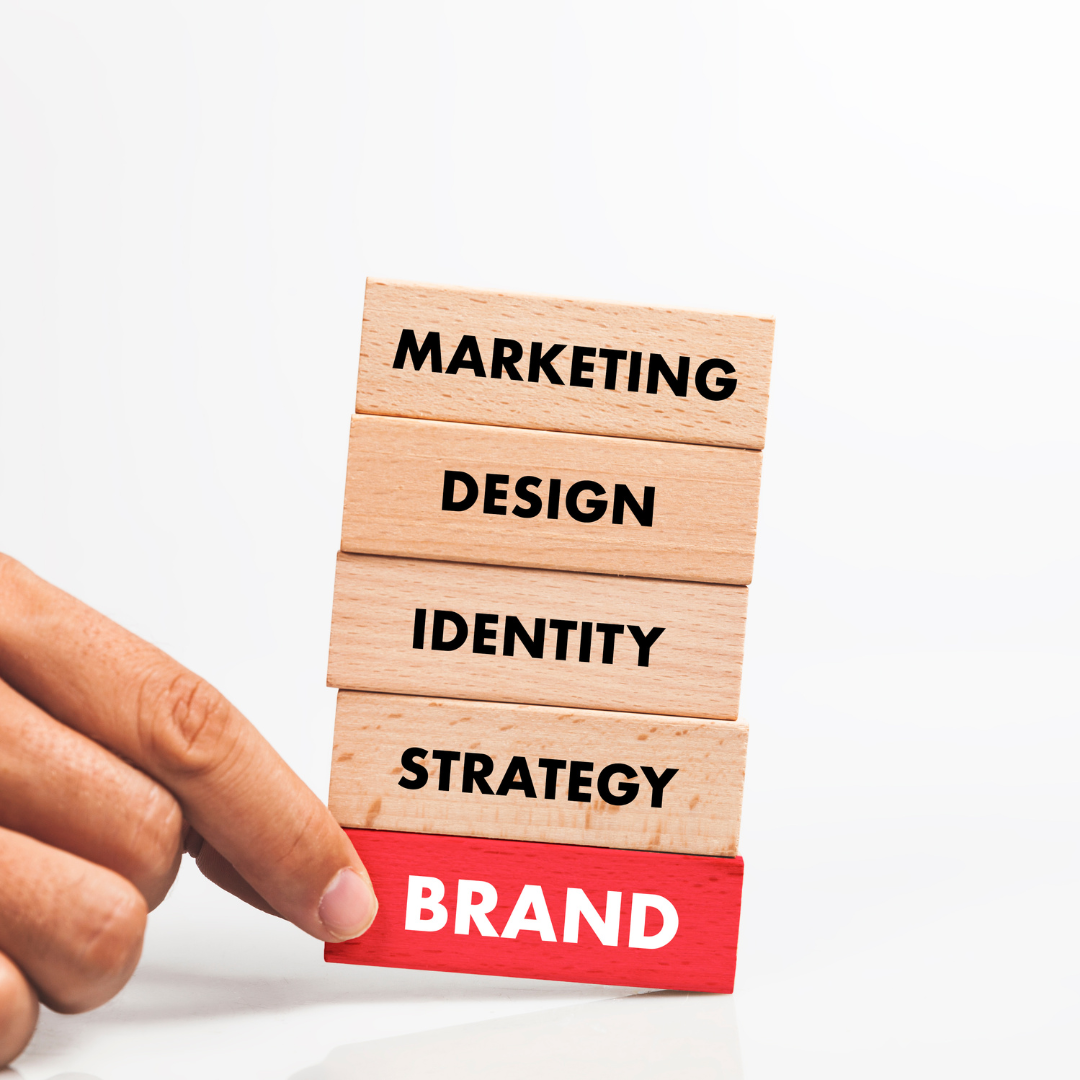 Article Name
4 Ways to Build a Strong Brand After a Crisis (or to prepare for one)
Description
Large or small brands can find themselves with sizable brand-defining moments. These moments are opportunities to recognize the most genuine parts of our brands and to consider how our brands influence the lives of stakeholders.
Author
Publisher Name
Publisher Logo