Your promotion was a success…kind of
"It'll be great," they said. "It'll drive mid-week revenue," they said. "Think of the smiles on all the kids' faces," they said.
This is the conversation I imagine took place around the Build-A-Bear (BAB) table in the months and weeks leading up to their "Pay Your Age" event on July 12. Considering the company announced their new program "Count Your Candles" for Bonus Club members on July 13, I am assuming "Pay Your Age" was supposed to be the exciting launch to this program.
Oh, it turned out to be exciting, but most likely not in the positive way that BAB marketers and leaders had hoped for.
When Promotions Go Wrong
Due to concerns from local authorities in response to the overcrowding of local shopping centres and stores, BAB had to close all of their stores at 11a.m. to ensure customer/employee safety.
The "urgent closing" post on the company's Facebook page had more than 70,400 shares; 18,000 likes; and thousands of comments. A post several hours later with an update and $15 voucher offer, had a similar response from Facebook fans. Most marketers would rejoice with this level of organic response to social media posts, BUT these posts were not going viral for positive reasons. Most of the feedback expressed was very negative, customers were not happy.
Customers weren't happy because they had to wait in long lines. Then after waiting in line, if they were lucky enough to actually enter a store, sometimes the product they wanted wasn't available, or for the majority of people in line the stores were closed before they were even allowed to enter. And remember, most, if not all, were experiencing these line-ups with young children in tow…young children who most likely ended up going home crying without a new stuffed animal.
In their statement, BAB says they couldn't have predicted this level of response. To be fair, that's probably somewhat true as the response was extraordinary, however there were variables within the promotion that should have sent up some red flags about attendance:
The Date – It was held on a Thursday in July…summer break so kids are out of school and many adults have vacation;
The Discount – "Pay your Age" made the cost of the stuffed animals within reach of a whole new demographic of customer not normally targeted by BAB, therefore adding a very large addition to their already solid base of fans.
Additionally, because of those two variables, people who don't live within a normal BAB market were more likely to travel to get to a store for this promotion.
But how does this translate to casinos?
Gambling With Your Customers
Driving customers through the door using promotions is the bread and butter of casinos. From VIP guests to the infrequent gamer, there's a specific promotion targeted directly at them.
It's during the brainstorming and planning phases of these promotions that casino marketers need to consider every outcome to not only determine the potential revenue boost it will bring, but also try to anticipate any potential issues that could impact a guest's experience, because if guests have a bad experience, that could do more harm to your business that the good brought about by a single day promotion.
A casino CMO that I previously worked for once told the story about a promotion he ran as a casino marketing manager called "Double Coupon Mondays." The basic premise was that customers would bring in their coupons from local competitors, and his casino would double them. Sounds great, right? Surely people would make an extra trip to his casino on a Monday to take advantage of that…
They did. In droves. Customers were lined up in the casino, through the parking lot, and cars were lined up on the streets and across a nearby bridge waiting to enter the property.
The casino floor was packed. Employees were overwhelmed. Retail and food & beverage outlets weren't prepared. And that's just inside the property. What about the added pressure to local resources and first responders as they dealt with traffic concerns with line-ups on public property?
They ended up losing money, cancelling the promotion, and he woke up on Tuesday wondering how he still had a job.
The funny thing was, when he told us this story during a meeting, some people only heard "customers were lined up out the door…" They completely missed the part of employees being overwhelmed and customers waiting in line for hours leading to a bad customer experience.
Paying the Price With Loyalty
Due to this negative experience there's a very good chance that loyal customers he had leading up to that day may never return, and potential new customers he had hoped to attract will never come back either. Plus, you can be sure they all told their friends about it!
Jumping back to the Build-A-Bear promotion, there was a comment on one of the company's Facebook posts that said something along the lines of "Who cares? Look at the publicity they just got. Any publicity is good."
While sometimes that's true, and that was the case when Antler, a Toronto-based restaurant was randomly targeted by vegan activists, leading to international press coverage and making the restaurant reservations fill up for months, other times such as with Build-A-Bear, when it directly impacts customer experience, the publicity could be detrimental to the business.
It's tough for casinos to get local press coverage, and it's highly unlikely that a casino promotion will be rewarded with coverage, but when it does, it's imperative that it's for a positive story otherwise you may have to work twice as hard to undo the result.
Casino marketers have their tried and true promotions that are guaranteed to bring customers in, but when you're planning something new and exciting, it is seems too good to be true, it just might be. Take a step back and look at all of the internal and external variables that could possibly impact the promotion. Then, consider the risk of each, prepare your marketing team and all other casino employees for potential outcomes, and proceed with caution knowing you are prepared for almost any issue. Don't be afraid to try something new, just be ready to adapt and change as necessary.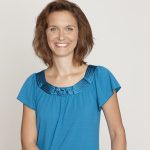 Elissa Plastino is brand manager for a Canadian lottery jurisdiction. Along with extensive experience in the gaming industry for a billion-dollar publicly traded gaming company, her breadth of knowledge is all-encompassing and allows her to provide guidance to clients in the areas of strategic communications planning, media relations, social media, advertising, community relations and more. Additionally, Elissa has experience in the public sector working for government entities focused on tourism, education and mental health.