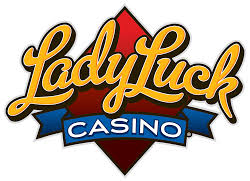 What's all the buzz about the brands at Isle of Capri Casinos? Take a look.
Starting in 2006, Julia Carcamo worked with a great team to revive and modernize some old brands and invent some new ones. Together, they built a house of brands built on a strong foundation by listening to guests. The Lady Luck brand may prove to be one of the most well-timed and intuitive brand revitalizations in the history of the industry. Lady Luck Casino is fun, friendly and a fantastic value property-wide, from its meals on-the-go to the slots. To date, Lady Luck properties can be found in Black Hawk, Colorado; Caruthersville, Missouri; Vicksburg, Mississippi; and Marquette, Iowa, with plans for expansion throughout our distribution and more. One of the many hallmarks of the success represented by this ubiquitous brand is its ability to create a personality that can coexist harmoniously in any demographic area across the country. Lady Luck has mass appeal, is right for the times, and has growth potential for years to come. Download the Lady Luck PDF.
A Restaurant Concept that is Right on the Money.
As gaming revenue declines, spending on ancillary items declines as well. The 2008 "State of States" report issued by the American Gaming Association formalized many of the industry's expectations. Gaming revenues declined 4.7% across the country. These declines continued into 2009. The Innovation Group, a leading company that forecasts trends and feasibility studies for the industry,
also saw spending on food and beverage decline an average of 8 – 12%. This decrease was felt mostly in the upscale dining segment. Casinos across the country were faced with a dire situation in which immediate changes needed to be made to realign food and beverage offerings to suit customer needs and wants. Otis & Henry's Bar and Grill was born. Download the Otis & Henry's PDF
Welcome to the Lone Wolf.
Make yourself at home, and leave your inhibitions at the door. It's time to eat, party… and play.
It's about the coolest local bands, the hottest DJs and the energy of fans rooting for their favorite teams with a nice, cold beer and
the best bar food around.
Initially launched at Lady Luck Casino in Caruthersville, MO, Lone Wolf has since been expanded to Kansas City, MO and Marquette, IA with more locations on the way.
Lone Wolf was designed to be the center of the action at any location. So let loose, and enjoy the fun.
Download the Lone Wolf pdf.
Farmer's Pick Buffet
Recognizing that we touch more customers through our buffets than through any other venue (other than the casino floor) and seeing how close our locations were to the ever-burgeoning farmer's market movement, we realized that out buffets could be fresh…local…and seasonal. Farmer's Pick Buffet was born. Initially launched in Boonville, MO, five more locations are on the drawing board to open in the coming months.
Download the Farmer's Pick Buffet PDF.
View the creative toolkit developed by The Media & Marketing Group to merchandise and market Farmer's Pick Buffet.
Inspired Hospitality Paul Keller was a hospitality designer, visionary, and imagineer. He knew what guests wanted and there was a signature quality to every touch point of the concepts he created. So inspired were we by his vision, that we named his last great work in his memory. Thank you Paul for teaching me so much in a very short (too short) time. Download the Keller's  PDF here.
Nothing is more powerful than a visual to deliver your message. So we built a library of videos showcasing the direction Isle of Capri Casinos was moving in as well as spotlighting our executives. By 2010, the company was indeed different in tone and manner, and our marketing materials showed it!
The landmark customer courtesy program See.Say.Smile. became the foundation of our service culture. In this video, employees demonstrated how (and how not to) to deliver a courteous interaction that would keep guests coming back.
Our customers, however, pointed out that we still had to address something: our food. We created this video to show our property teams how important food was becoming to our culture.
As a result, Farmer's Pick Buffet was born.
Along with the most integrated marketing communications program in the history of the company.
We created many videos to introduce the local farmers that helped bring our brand to the table, but this is our favorite.
So, when you wonder what all the buzz is about, now you know.