Growing up, I remember my mom watching Vega$. It was one of her favorite shows. Robert Urich played detective Dan Tanna. He drove around Las Vegas in a red Thunderbird, making the streets safer for everyone. Coincidentally, one of his clients, the Desert Inn, would eventually play a significant role in my career.
Later in life, I couldn't get enough of the show Las Vegas, and I couldn't miss CSI. The casinos were full of beautiful people doing some remarkable things. Real life? Don't bet on it.
Welcome to Drivetime Marketing.
When I worked on the casino operations side, I would get pitches from agencies all of the time. Often, the casino work was slick and populated with thin models in their 20s and 30s. I would've probably liked working in those places, surrounded by beautiful people in beautiful clothes, seemingly working a total of about an hour a day. However, the truth is that I've never worked there, but I've worked in several "real" casinos.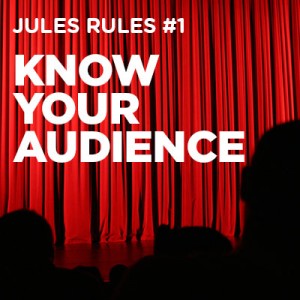 These are the ones Shirley and Mary like to go to, sometimes with their spouses, sometimes for just a girls' night out. These two ladies like to visit casinos because they've decided they want to spend a portion of their highly-valued entertainment dollars on some of their favorite slots. They're not looking for the big jackpot, but they would certainly not turn it down if they got lucky! They are part of the massive Boomer generation. Empty-nesters whose children have gone off in search of who they are. Shirley is married. Mary used to be. One has her house paid off, and the other sees that mortgage burning party very soon. (Do people still have mortgage burning parties?)
We've recently finished a couple of projects where we had the chance to work through buyer personas. It was enlightening and kind of fun. Understanding your customer as more than just a dollar amount can help you fine-tune both your marketing and operation. Personas can help you know your customer as the multi-layered humans they are. These "pictures" of your customers are fictional, generalized representations of your customers. They help you understand them – and prospective customers – better, and make it easier for you to tailor marketing efforts to the specific needs, behaviors, and concerns of different groups.
Well-crafted personas can have the effect of aiding in the internalization of the customer – almost like knowing a friend, associate, or family member. When you know a person well enough, you understand how to communicate with them more effectively and efficiently.
When outlining your marketing expectations, it's impossible to have clarity without a defined audience.
Some of our clients are casinos, and we attract all sorts of people. For casino marketers, it's a habit for us to define the perfect customer by their spend, but we also simultaneously understand that two $400 customers can be very different in their visitation, how they gamble, and how they behave. Still, many continue to market to an entire range in the same way even though advances in printing and media have made it easier for us to do one-to-one marketing (or something very close to it).
There will always exist an ideal guest that they hope to attract time and time again. There are also ideal customers that fill specific needs (i.e., Tuesday morning or Wednesday nights). A persona building process will help you understand the nuances of your customer base and what could motivate them to behave in the way you need them to.
The process will create documentation that will be useful in tailoring communications (so they resonate) or in determining the overall message, the products or amenities you showcase, and (for casinos, maybe) even in the slot titles you purchase or capital expenses you may choose to explore.
A well-crafted buyer persona will shed light on
How a customer might make decisions,
What challenges they have to overcome,
When, where and how they spend their time,
When they are most prone to visit you,
The best messages and communications channels to reach them, and more.
Consider how your business decisions, messages, and perhaps your channels might change if you had this sort of knowledge
For my casino marketers, I suggest you get to know Mary and Shirley. These ladies contribute a large portion of the revenue regional casinos generate. Forget that 30-something with the perfect girlfriend drinking premium vodka betting on eight the hard way. He'll gladly contribute to tonight's revenue, but chances are we can't build our business around him.
A version of this originally appeared in the March 2012 as an Agency Post.